Army arrests 2 Dominicans, seizes truck with 170 undocumented Haitians(Update)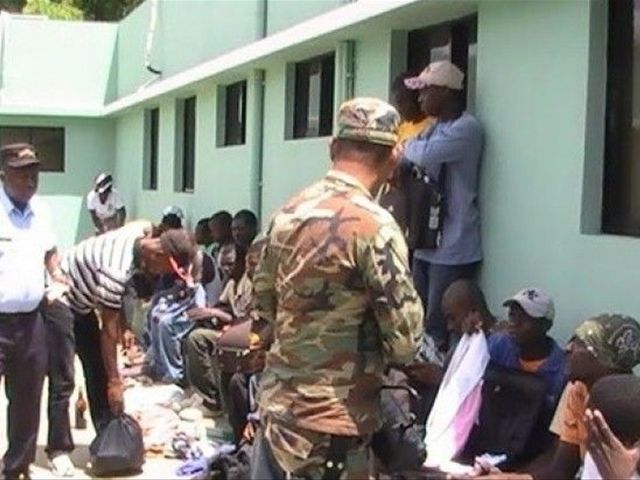 Mao, Dominican Republic-. The Army 4th Infantry Brigade headquartered in Mao (northwest) confiscated a dump truck carrying 39 undocumented Haitians, during a routine inspection at the military checkpoint in the town of Guayubin.
It said a total of 170 Haitian nationals have been detained in the last 48 hours.
The Army said it arrested the truck driver Eusebio Pimentel Álvarez, resident in the community of Barrero, Navarrete, and his companion, Rafael Ortiz Gutiérrez, who resides in the municipality of Esperanza.
It said the driver and his companion, both Dominicans, were arrested for the smuggling of the 39undocumented Haitians: 24 men, 14 women and 1 child.
In a statement, the Army added that the entire group is being held in the Benito Monción Post in Maó.