Two more tremors 3.1, 3.7 magnitude shake south-central towns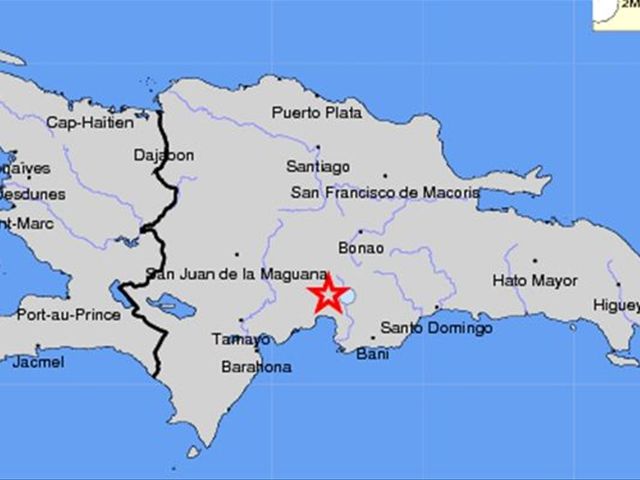 Santo Domingo.- Two tremors were felt 1am Friday in San José de Ocoa (south-central) of 3.1 and 3.7 magnitude, with no damages reported, according to the Santo Domingo State University (UASD) Seismology Institute.
Today's reported tremors also occurred in the area of yesterday's 4.0 magnitude quake.
UASD of seismic data manager Juan Arias said the first tremor was a magnitude 3.1, whose epicenter was southwest of Ocoa, at a depth of 32 kilometers, while the second, a 3.7, at 6:34am, was around 15 kilometers deep. He said was also felt in the nearby town of Sabana Larga.