Three tremors shake Dominican Republic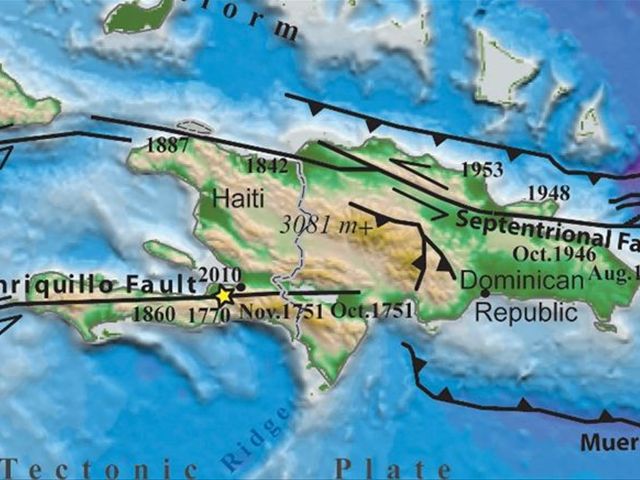 Santo Domingo.- Three tremors higher than magnitude 4 have been reported in the country over the last few hours, which the US Geological Survey (USGS) place at the Northern Hispaniola, Camu and Neiba faults.
The most recent -a magnitude 4- took place 12:57am Monday on, 30 kilometers northeast of Miches, at a depth of 182 km.
Another tremor, of 4.1 magnitude, was recorded 28 kilometers from La Romana at 11pm Sunday, 153 kilometers deep, while the third, a 4.3 quake was recorded in Puerto Plata 7:43pm Sunday.