Washington Heights officials call for greater NYC oversight in 'bridgegate' scandal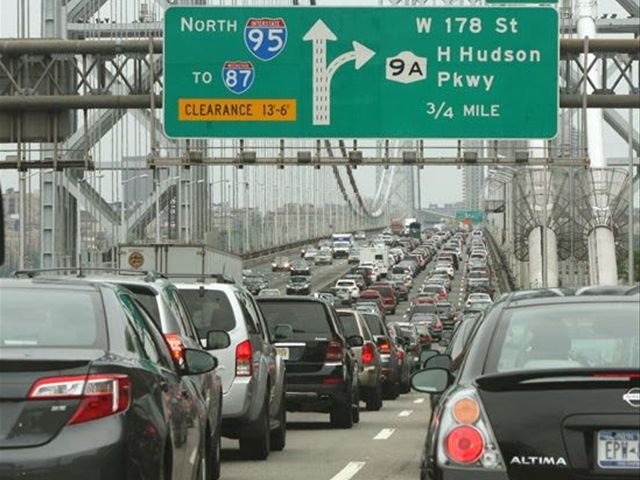 Senator Adriano Espaillat:
"Back in November, when critical details in this scandal were just beginning to emerge as the result of New Jersey State legislature hearings, I asked relevant New York State Senate committee chairs to conduct additional oversight and access the scandal's impact on our state.
In light of yesterday's shocking disclosure, I am asking for this request to be reconsidered.
The Port Authority remains a bi-state state agency, tasked with managing critical infrastructure on both sides of the Hudson. While these reckless actions were committed exclusively by New Jersey political appointees, New Yorkers' stake in the effective governance of the Port Authority is beyond question.
The George Washington Bridge has enormous impact on the Upper Manhattan neighborhoods I represent. Some of my constituents rely on it to commute to work, and traffic from the bridge frequently causes problems along local streets, and makes conditions less safe for pedestrians. Had this incident been successfully suppressed from the public, it would have marked a terrible precedent and negatively impacted our community's future.
The unique and archaic delineation of responsibilities between New York and New Jersey appointees at the Port Authority clearly contributed to this incident, and enabled partisan operatives to conceal their actions. This system needs urgent reform: authority employees cannot be allowed to operate in state-based silos any longer. The agency's Executive Director, who I have commended for swiftly ending this abuse of power, must be given greater operational control over departments currently working with relative autonomy from his office.
The New York State legislature's participation is crucial for exposing any remaining issues, and gaining definitive answers on how New Yorkers, including my constituents living in the bridge's vicinity were impacted. Avoiding responsibility for moving forward after scandal at a bi-state agency is a missed opportunity to solve broader organizational problems that have persisted for years. Conducting New York State oversight will lead to an agency more responsive to both states' transportation and infrastructure needs."
Council Member Ydanis Rodriguez:
"The actions of New Jersey Governor Chris Christie's staff in the closure of all but one lane on the Fort Lee side of the George Washington Bridge in September, 2013, had devastating impacts not just in New Jersey but in Northern Manhattan and across New York City. Politics can never play a role in impacting infrastructure vital to the tri-state region. .
When traffic issues arise on the George Washington Bridge, it often creates spillover into the Northern Manhattan community, crippling our streets. This prevents our emergency services from operating in the timely fashion necessary to save lives; it adds greater pollution and noise pollution to the Northern Manhattan area and puts motorists and pedestrians at greater risk of accidents.
These actions were entirely unbecoming and flat out wrong for an agency tasked with such important work. I expect our state officials to launch a thorough and expeditious inquiry into what led to this abuse of power and take whatever measures necessary to see that it does not occur a second time.
While Governor Christie has promised to apologize to the people of Fort Lee, where is his apology to the thousands of New Yorkers who were delayed getting home those fateful September nights? Will he be coming to Washington Heights to apologize to parents who were late picking up children? Will he help to reimburse the small businesses whose inventories were not on time? New Yorkers need more than just a fired scapegoat; we need real answers."
Assembly Member Gabriela Rosa
"The idea that top Christie aids recklessly endangered thousands of people merely to exact political revenge deeply unsettles me. I am equally unsettled by the idea that New York resources may have been used to do it. The Port Authority's unusual status as an interstate agency means this is not just a New Jersey matter. It is time for the New York legislature to take a closer look at the structural breakdown that allowed the most traversed bridge in the world, and the most iconic entryway to our city, to be misused in this ostentatious flex of political muscle."