Dominican Republic opposition leader named in US$15.0M loan scandal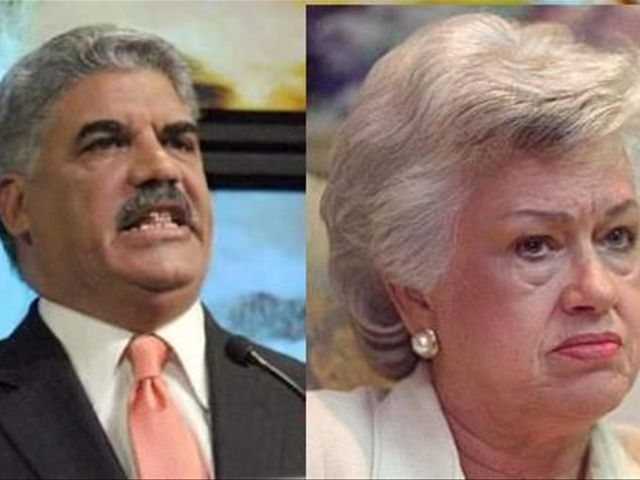 Santo Domingo.- Senior leaders of Dominican Republic's opposition party (PRD) on Monday accused its president Miguel Vargas of obtaining a RD$585.0 million (US$15 million) loan from the State-owned Reservas bank, "approved in record time" in December 2011, which in their view violated banking norms since he didn't have the capacity to repay.
In a press conference, the PRD leaders said the loan was awarded to Vargas in US dollars on behalf of the firm "General de Galeria Commercial Mundo Mall, S.A." in which only figure as shareholders the PRD president, his son Miguel Paul Vargas García and the secretary Gisela Altagracia Patxot Cartacio.
They said Vargas is Vice-President of the Socialist International, Chairman of the Committee for Latin America and the Caribbean, and Vice-President of the Latin-American Parliament, "entities which must state their a position on the scandal."
They called the financial transaction a political operation, approved by Dominican Republic's highest political power, and that Vargas got the money as payment for his political efforts to benefit the ruling PLD party "before, during and after the 2012 election."
They note that the agreement was materialized five months before the election, coinciding with Vargas' statement that he wouldn't ride on PRD presidential candidate Hipolito Mejia's campaign caravan.
Former vice president Milagros Ortiz Bosch and prominent physician Jesús Feris Iglesias provided the details of the transaction, accompanied by PRD leaders Hugo Tolentino Dipp, Ivelisse Prats de Perez and Ramon Alburquerque.
Vargas reacts
Miguel Vargas said he will respond to the allegations, in a timely manner, "the malicious, evil, distorted, slanderous and divisive statements" revealed by PRD party leaders of the faction of of his bitter rival, Hipólito Mejía.