'No one, small or large, violates Dominican Republic's sovereignty': President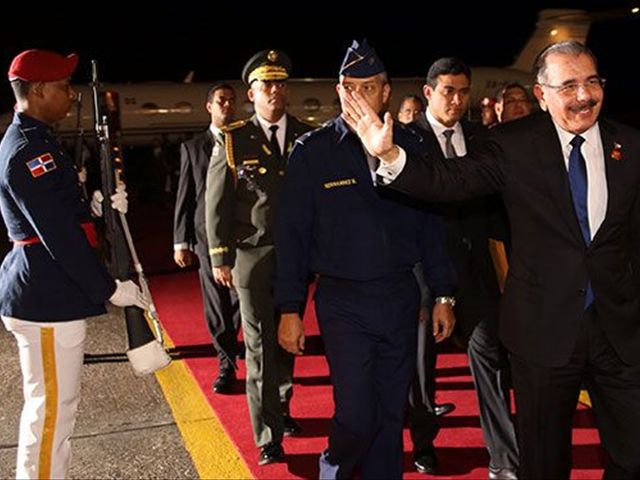 HAVANA.- "No one, neither small nor large, violates Dominican Republic's sovereignty " was president Danilo Medina's warning during an emotional and energetic speech at the Summit of the Latin American and Caribbean Community (CELAC).
It was Medina's response to statements from some leaders of Caribbean Community (Caricom) countries, accused the country of racism, discrimination, and of violating human rights.
He reiterated Dominican Republic's aperture to cooperation from other countries in the ongoing talks with Haiti, but insisted on always respecting its national sovereignty.
"Our country has made it clear, from the first day, its total openness toward international support to implement this process, and we're conducting it thusly. "I must also point out however that as the free and sovereign State we are, I don't accept from no one, neither small nor large, violates our national sovereignty", explained.
Medina also noted that neither before nor after the Constitutional Court handed down its ruling on nationality, the Government hasnt incurred or will incur in discriminatory practices, or rights violations.
"This is a question of principles, and fundamental for me and the entire Cabinet, and we will not allow them to be put into question. We therefore will not accept false testimony which put this issue in doubt," Medina said.
"Earful" for Gonsalves
Slamming Saint Vincent & the Grenadines Prime Minister Ralph Gonsalves' criticism of the ruling, Medina said "he has gone far enough" and told him to govern his country, and "allow us to govern in Dominican Republic."
He said issuing residence and nationality corresponds to sovereign States, and that as a State, "we don't accept anyone else, absolutely no one, to play with Dominican sovereignty."
Visibly defiant, Medina warned that on the day he has to decline sovereignty as President, then he doesn't deserve to be the President of the country.
Solidarity with Haitians
Medina reiterated that Dominican Republic has provided the most support to Haiti's people, as evidenced by the nearly one million Haitians in his country living.