Dominican generals hobnob with Medina as promotions loom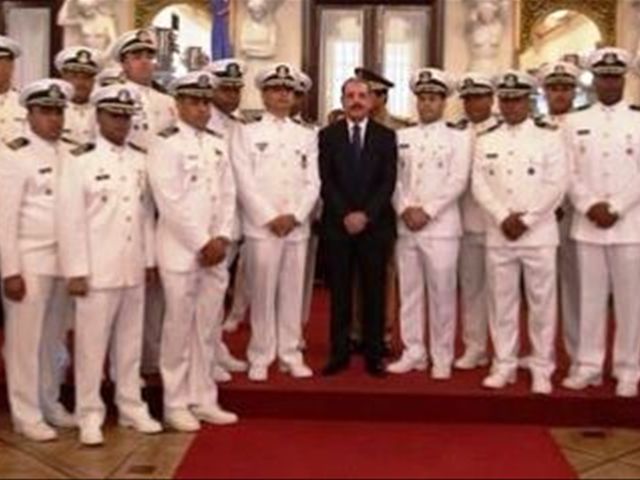 Santo Domingo.- President Danilo Medina hosted a reception Friday morning for senior military and police officers with as many as 35 years of service, who showed their commander in chief with mementos.
Defense minister Sigfrido Pared accompanied the Head of State in the activity held at the National Palace, in addition to the commanders of the Army, the Air Force, the Navy and the National Police.
The visit comes just 10 days before Independence Day on Feb. 27, the traditional date for the Presidency to promote the ranks of officers and enlistees of the Armed Forces and National Police.