Mexican drug lord's clout reached Dominican Republic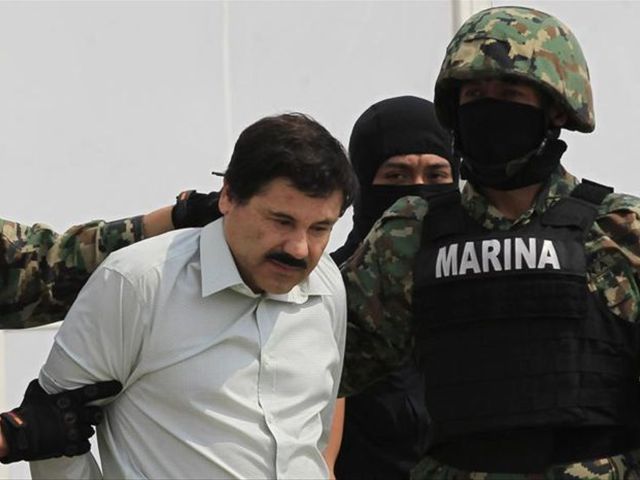 Santo Domingo.- Joaquin Guzman Loera (El Chapo), head of Mexico's bloodiest cartel, Sinaloa, had decided to use Dominican Republic territory as one of his key routes to ship large amounts of cocaine and heroin to Europe.
A compilation of dates and names by outlet eldia.com.do shows that Guzman had already been using the country to smuggle drugs to U.S. for several years, in coordination with associates of the now defunct Cartel del Valle del Norte.
With the fall of the major drug traffickers operating from Dominican territory such as Quirino Paulino, José Figueroa Agosto, Ernesto Bienvenido Guevara Díaz, Ramón Antonio de el Rosario Puente, Yubel Enrique Méndez and the Colombian Luis Santacruz Echeveri, among others, "El Chapo Guzmán" decided to send his people to Dominican Republic to oversee his interests.
As part of his strategy he sent the Mexican who used the name of Luis Fernando Bertolucci Castillo (Fernando Blengio Cesaña), sent in person by the head of Sinaloa cartel to coordinate drug trafficking operations with Colombian counterparts and Dominican associates from here.
Guzman was iinitially considered a pawn within the Sinaloa cartel and as such was extradited to the U.S. in July 2012. But it turned out that the Mexican arrested was a pilot of Guzman's confidence whose real name was Fernando Blengio Cesaña and whom U.S. authorities wanted to use as a witness against Vicentillo Zambada, son of "El Mayo Zambada," the Sinaloa cartel's second-in-command and El Chapo's possible successor.
Mexican link
The Mexican link was uncovered with the July 1 arrest in Villa Mella of the Lebanese national Mawan Chebli Chebli, who turned out to be a figure with frequent moves between Colombia, Venezuela and Mexico. He was even prosecuted in Venezuela in June 2007.
In addition to that case, several major drug shipments were detected in the country which later turned out that they were sent by Guzmán, such as the 807 kilos of cocaine at Caucedo Multimodal Port on March 14, 2012, which, according to authorities, was owned by the Mexican capo. The drug was to Valencia, Spain.
That same cartel suspected of ordering the execution in Santiago of four Colombians in 2011, after the alleged loss of a major shipment, which was seized as the result of an undercover operation involving several agents.