Dominican Republic agents score 2 major cash busts in two days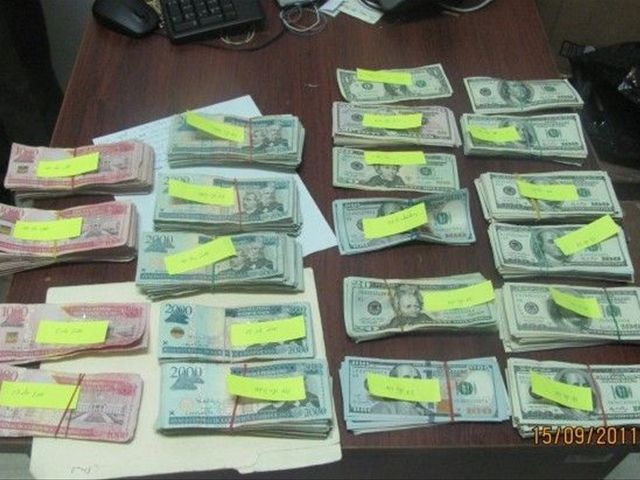 Santo Domingo.- Antinarcotics (DNCD) agents and Justice Ministry officials arrested a man with RD$11.0 million and US$60,368 in the resort city of Puerto Plata, the second major confiscation of cash in as many days.
The DNCD said the man which it didn't identify was arrested in a raid of his home and is linked to a drug-trafficking and money-laundering network headed by a Canadian national in that city.
It said a Puerto Plata judicial district judge issued a search warrant for the raid, in which a Lexus, a laptop, a 357 revolver, ammo, three cell phones, and other items were also seized.
In a statement, the DNCD said Canadian national Stephan Moskwyn, who is linked to the Dominican in custody, was indicted on August 9, 2011, and US$53,700 seized, as well as 2.1 grams of cocaine. "The foreigner is out of the country at this time."
The bust of cash comes two days after agents seized nearly US$500,000 from Police sergeant Eduardo Massanet, who was released on lack of evidence.