After 4-day walk, Loma Miranda 'pilgrims' find deaf ears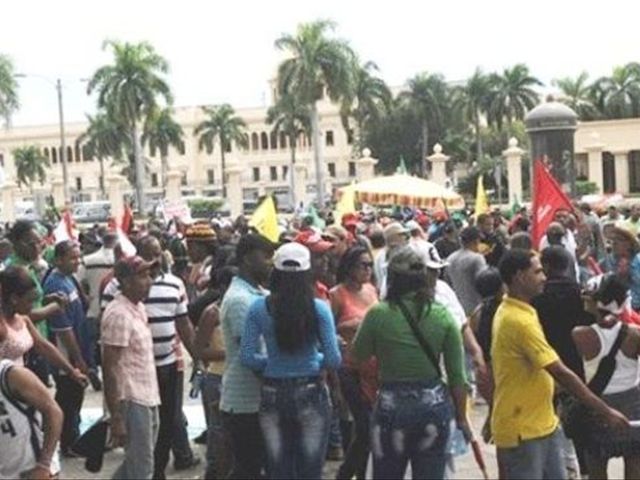 Santo Domingo.- After a four-day walk from Loma Miranda, dozens of men and women from various organizations and grass-roots movements arrived at the National Palace noon Sunday, to deliver a letter asking president Danilo Medina to reject Xstrata Nickel Falcondo's planned mine at the nature reserve.
The protesters said they felt ddisgust and helpless upon arriving at Delgado Av. with Mexico St., where they were told that a police general would receive them, but they refused.
They said Medina "throws the stone and hides his hand" in the case of the planned mine, and warned against the government's "mockery and insult of the people."