Soft spoken Juliana at center of Dominican nationality uproar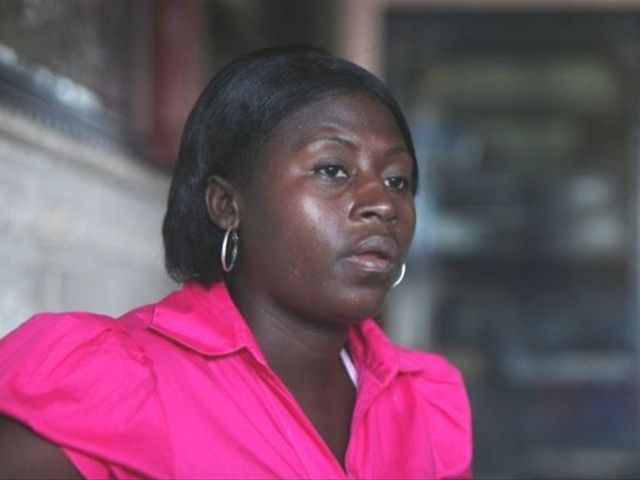 Santo Domingo.- Juliana Deguis isn't prone to talk much unlike her equally famous Dominican-born person of Haitian parents, the late Sonya Pie (Pierre). She does admit however that the uproar over the Constitutional Court ruling has placed her at the center of the controversy in the wake of mounting conflict between its supporters and opponents.
She said regardless that she's the daughter of undocumented Haitians she won't accept any status which fails to acknowledge her Dominican nationality. "I want documents given to me as Dominicans and as Dominican that I am."
Interviewed on La Nota on 95.7 FM, Deguis said her parents are Haitians who came to work in sugar cane fields but stayed in the country, was registered with a 'card' of the State Sugar Council when she was born.
ID refused
That was precisely the situation which led to the refusal when she turned 18 and went to get an ID card (cedula).
Deguis revealed that several organizations helped take her case to court, which was what led to the now controversial ruling.
She says her parents fear reprisals against her for being at the center the controversy, though she's yet to receive any threats thus far.
Despite having her birth certificate Deguis has been denied a cedula, precisely the document which states nationality.
"I don't want any document that doesn't say that I am Dominican, because I was born and raised here. I don't know anyone in Haiti and I've never been there."
Visa uproar
On the visa granted her by the U.S. last week, Deguis said she received a call from an American Embassy official asking her to go the Consulate the next day.
She said once there she filled out the form and paid the fee charged by the Consulate and received the visa that same day.
However she was unable to travel to the hearing of the Inter-American Commission on Human Rights because the Dominican Immigration Agency barred her from boarding the flight for not having a passport.