Chinese ship loaded with ore runs aground at southwest coast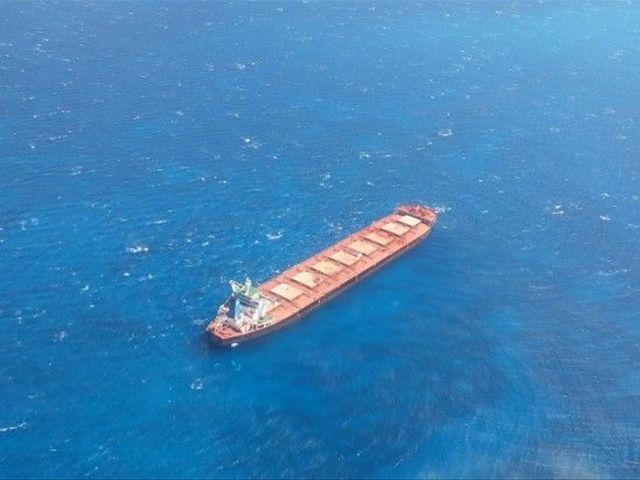 Santo Domingo.- A Chinese bulk cargo ship laden with bauxite ran aground at Cabo Rojo, southwestern Pedernales province on Monday, said the Dominican Navy, which works with other agencies to prevent damage to the shore, especially nearby Bahia de las Aguilas.
The ship "Great Qin" had set course from the port at Cabo Rojo, bound for the port of Shandong, China.
According to local media, there's no danger of spill or cracks that compromise its hull thus far.
Navy chief of staff Edwin Dominici met Tuesday with Environment minister Bautista Rojas and Port Authority director Ramon Rivas to coordinate the effort to dislodge the ship and help it resume course.