Hundreds of women bus drivers protest at the National Palace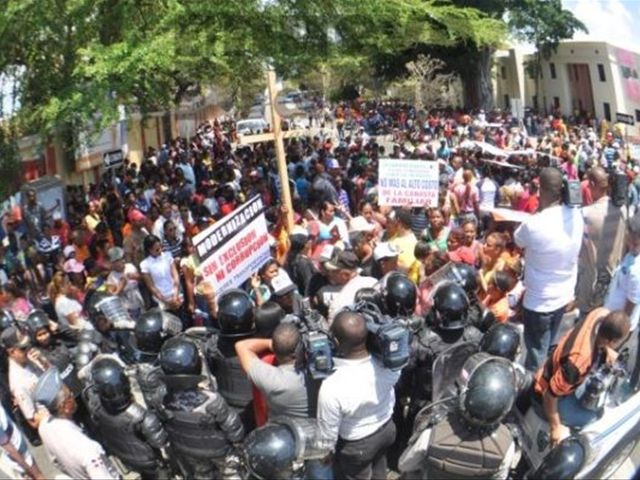 Santo Domingo.- Hundreds of women owners of buses and leaders of passenger transport routes protested outside the National Palace Thursday to demand that the Government deal with the problems affecting their sector.
After a marching through various streets of the Capital, dozens of women, claiming to be wives of truckers and the bus owners grouped in Fenatrano gathered at Mexico Av. with Delgado St. next to the National Palace to demand an end to the Government's subsidy of millions of gallons of fuel to even industrial sectors.
They demand the lower fuel prices, especially cooking gas. "This situation affects drivers of public cars who have to buy increasingly expensive fuel, while the price of the fare continues the same," said one woman, while another demanded an end to subsidized fuel, since in her view it only benefits powerful sectors and the "corrupt management and the turbid black market."
Surprisingly some of the women tried to poke the riot police with their pickets, but the agents stood stoically firm.