Easter celebrations start tomorrow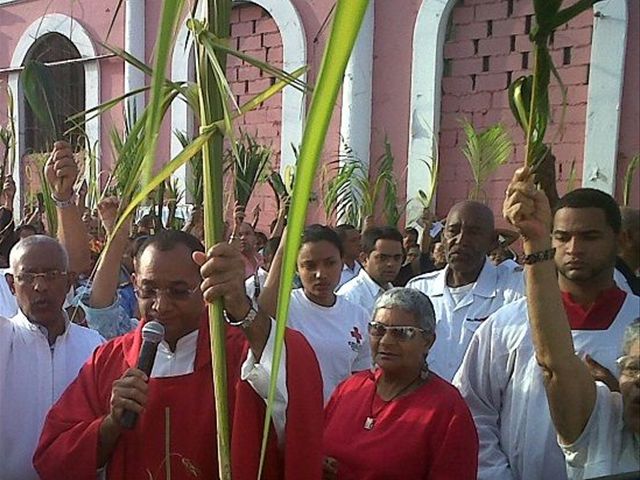 Santo Domingo. Religious celebrations for Holy Week will start tomorrow, Palm Sunday, when the Catholic Church is holding a series of activities to mark Easter week.
Tomorrow's mass at Santo Domingo's Cathedral will be celebrated by Cardinal Nicolás de Jesús López Rodríguez. Las Mercedes church will hold a blessing of the palms for the Colonial Zone parishes. The procession will leave the church for the Cathedral, for the celebration of the Eucharist.
Further religious services will be held on Thursday and Good Friday. On Saturday, the Easter Vigil begins at 11:00 pm and continues until early the next morning. Sunday April 19th will commemorate the Resurrection of Christ with an Easter Mass at midday.