Police chief visits Malecon artificial 'resort'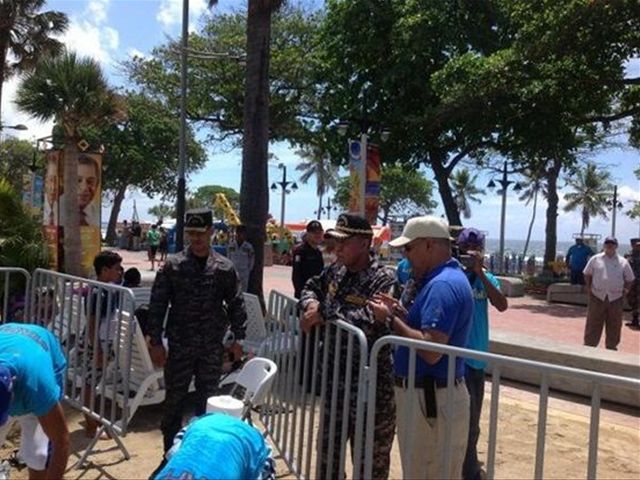 Santo Domingo.– National Police chief Manuel Castro visited the Guibia beach Friday morning and toured the artificial swimming pools set up on the Malecon by National District mayor Roberto Salcedo.
During the tour, Castro spoke with Municipal police chief Roberto Almanzar and journalists who were present at the time of the visit. Castro instructed the Police Antinarcotics Department (DICAN) agents about police actions during the Easter holiday.
The information was shared via Twitter by National Police spokesman Jacobo Mateo Moquete (@Jacobommoquete).
Despite being criticized for building a temporary artificial beach amid a drought, Roberto Salcedo said Wednesday that water for the pools would come from underground reservoirs his office uses.