U.S., Dominican authorities to prosecute 4 suspected migrant smugglers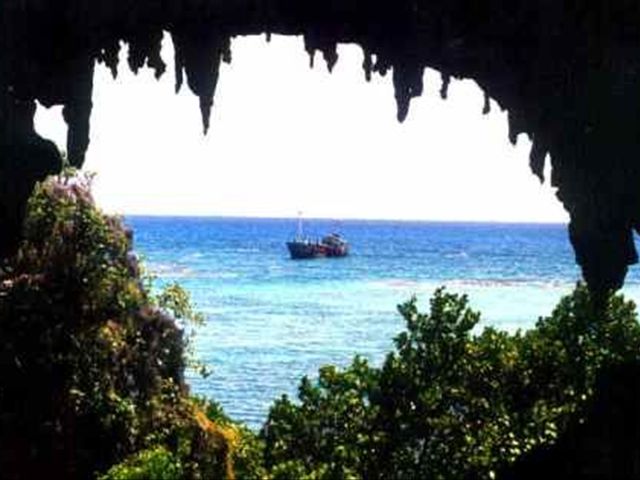 AGUADILLA,Puerto Rico – Four citizens of the Dominican Republicwill be prosecuted for charges related to migrant smuggling after unrelatedincidents last week.
U.S. Customs and Border Protection (CBP) BorderPatrol Agents arrested Sunday Rafael Javier Harvey, aka. "Culizo," and RafaelMendez-De Leon found in Mona Island. Naval officers of the DominicanRepublic arrested Juan Abraham Ramirez-Rijo and Ruben Hiciano-Paez, afteradmitting to delivering 12 Haitian migrants to Mona Island on April 23.
On April 24, the Dominican Navy M2 detained a 19'yola powered by a 60hp outboard engine, named BRAINY #1, as it beached inMacao, Dominican Republic. Mr. Ramirez-Rijo and Mr. Hiciano-Paez will beprosecuted under the laws of the Dominican Republic for charges related toillegal voyages, migrant smuggling and threatening the Haitians Nationals tothrow them overboard during the trip.
"Our transnational collaboration makes itpossible for both countries to detain those who, we suspect, continually putthe lives of migrants in danger," stated Chief Patrol Agent RamiroCerrillo.
On April 26, Park Rangers of the Puerto RicoDepartment of Natural and Environmental Resources found 21 migrants, fifteenmales and six females, all claiming to be from Haiti, along with an abandonedwhite 30 ft. fiberglass vessel on the Playa Mujeres beach. Later that evening the Park Rangers found two males claiming to be citizens ofthe Dominican Republic who absconded after landing along with 21 Haitianmigrants on Saturday off the western coast of Mona Island.
US Coast Guard transported both groups ofmigrants from Mona Island to the Mayaguez Port of entry, where CBP BorderPatrol Agents assumed custody for immigration processing and removal.
Mr. Harvey, 40, and Mr. Mendez, 31, will appearon Tuesday April 29 before US District Court Magistrate Judge Camille L.Velez-Rive for an initial appearance regarding federal charges for migrantsmuggling and re-entry after a prior removal.
The Caribbean Border Interagency Group (CBIG) wasformally created to unify efforts of the U.S. Customs and Border Protection,the U.S. Coast Guard, Immigration and Customs Enforcement, the United StatesAttorney's Office for the District of Puerto Rico, and Puerto Rico Police JointRapid Action Forces (FURA, for its Spanish acronym), in their common goal ofsecuring the Puerto Rico and U.S. Virgin Islands borders against illegalmigrant and drug smuggling.