Coast Guard agents seize US$20 million in cocaine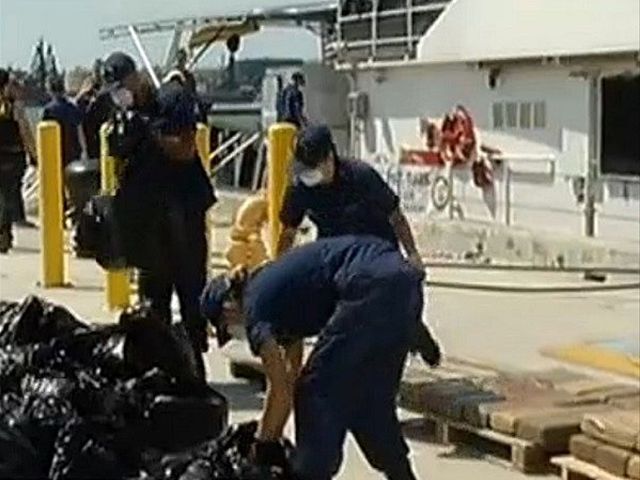 Santo Domingo.– US Coast Guard officials took down suspected smugglers and landed more than 1,300 pounds of cocaine with an estimated value of US$20 million, Miami.cbslocal.com reported today.
The drugs were found during Operation Unified Resolve and were unloaded Saturday morning at the Coast Guard station on Miami Beach. Authorities aboard an HC-144 spotted a go-fast boat on April 21 southwest of the Dominican Republic with suspicious packages on board, the report said.
Coast Guard Cutter Spencer arrived to find 25 packages that tested positive as cocaine. The two suspected smugglers aboard were taken into custody and transferred to law enforcement officials in Miami.