Dominican Republic priests head protest to demand National Park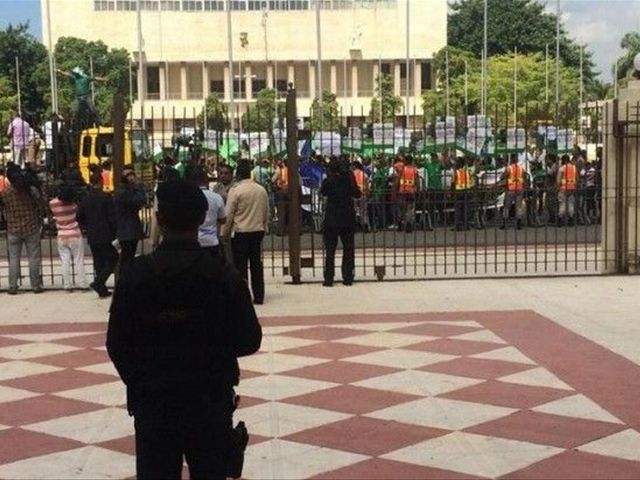 Santo Domingo.- A march-caravan which had set off from the country's central region Wednesday has reached Congress, where they expect to demand passage of the bill that creates Loma Miranda National Park, which is now in the Senate
Several priests headed by La Vega Diocese bishop Antonio Camilo lead the protest to demand that lawmakers expedite approval of the bill, which has been sent back and forth between the Chamber of Deputies.
The first group of the caravan arrived at Congress around 10:30am, after having departed the area of La Vega around 7am.
Numerous riot police have been deployed in the area of the Centro de los Heroes government buildings, known as La Feria.