As pledged, U.S. donates equipment to fight forest fires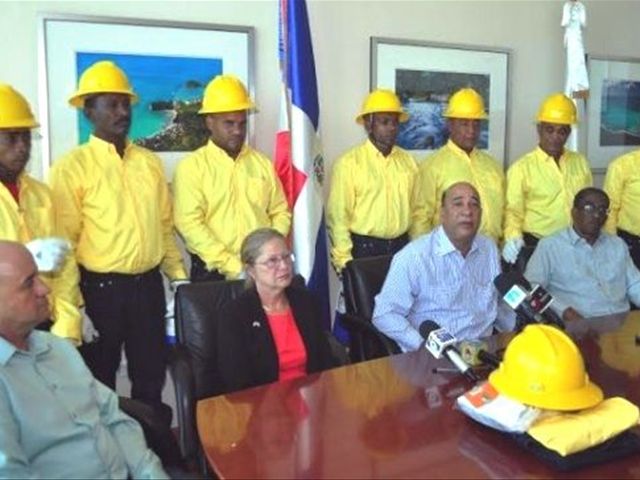 Santo Domingo.- The U.S. Agency for International Development (USAID) on Thursday donated protective equipment for forest firefighters of the Dominican Republic's Environment Ministry.
The donation, pledged by U.S. ambassador James Brewster during the recent blaze at Valle Nuevo National Park near Constanza, aims to improve the response to forest fires nationwide.
Environment minister Bautista Rojas thanked USAID director Alexandria L. Panehal for the donation which included protective clothing, footwear, gloves and helmets.
He said the country is prepared to strengthen forest fire prevention and control, especially in protected areas, representing around 25 percent of the national territory.
"The latest fires in our forests have left us as meaningful experiences such as the need to repair roads for fast access that will allow us to mobilize personnel and equipment to control them as quickly as possible."