Ebola prevention measures explained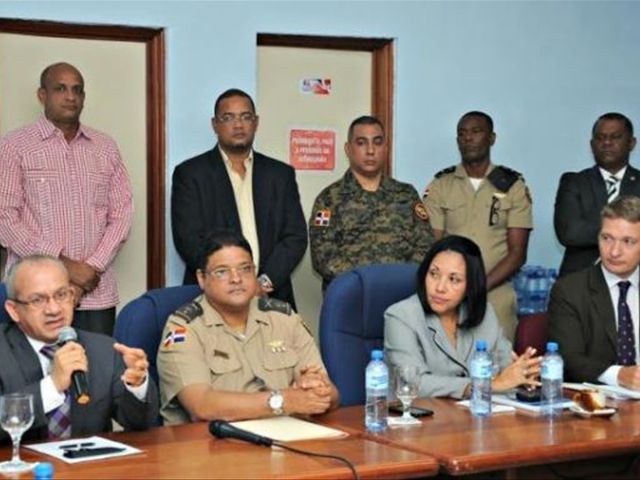 Santo Domingo.- The Ministry of Public Health, incoordination with the Pan American Health Organization (PAHO) and the Centerfor Emergency Operations (COE) says that control and prevention preparationsare underway to prevent the entry of the Ebola virus into the country.
Minister Freddy Hidalgo Núñez headed ameeting with stakeholders to assess the preventive measures that will beintroduced in all of the country's ports of entry and among the citizenry.
The meeting was attended byrepresentatives of the country's sea ports and airports, the Armed ForcesMinistry, the Department of Migration, border region authorities, the Civil Aviation authorities and theEnvironment Ministry, who analyzed the form to be used as a traveler healthdeclaration.
Hidalgo Núñez said that the preparations were in line with theWorld Health Organization's recommendations.
He pointed out, however, that it was unlikely that the Ebola viruswould enter the country, "but the authorities will activate the procedures fortackling it comprehensively, by ensuring that all relevant personnel areadequately trained and that their efficiency can be proved through simulationexercises.
In this context, the recommendation is to provide citizens whotravel to the countries that have been affected by Ebola with accurate andrelevant information about the outbreak and the measures that can be taken toreduce the risk of exposure as well as strengthening capacities for detection,investigation and treatment of suspected cases in people who have travelled tothe affected countries.