DR, first country to apply Environmental Vulnerability Index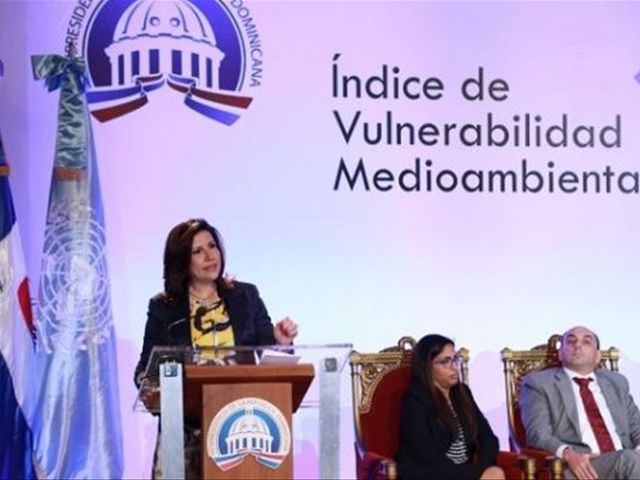 Santo Domingo.- The Dominican Republic became, since yesterday, the first country in the world to apply models of vulnerability related to natural disasters and climate change, to mitigate the impact of these phenomena.
The announcement was made by vice president Margarita Cedeño de Fernandez, in a speech at the presentation of the Environmental Vulnerability Index, held in the Caryatids salon at the National Palace.
The index is made by the United Nations Program for Development (PNUD), and applied to the database of the Socioeconomic Study of Poor Homes of the Social Policy Coordination Cabinet's (Siuben) Beneficiary Information Registry System, which will establish public policies to address the effects of storms, floods, droughts, earthquakes and other phenomena, in poor households in high risk areas.
Cedeno said the index is a milestone that will be emulated around the world as a way to identify vulnerable households, in order to establish policies to deal with the effects of catastrophic events.