Priest announces nationwide march to National Palace for Loma Miranda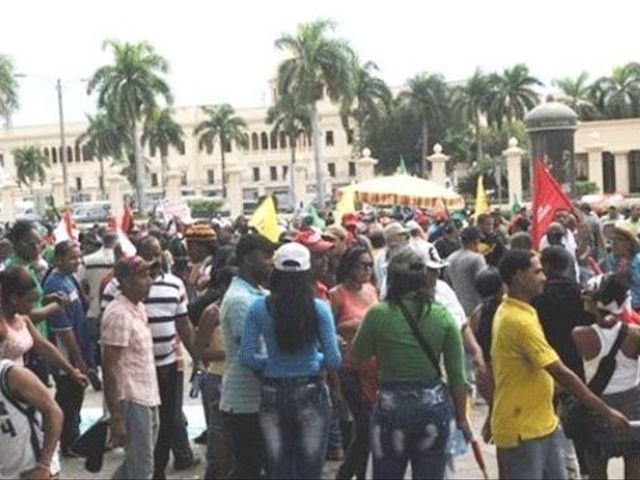 Santo Domingo.- Catholic prelate Ramón Ramos (Nino) and representatives of the movements which struggle to create Loma Miranda National Park on Monday announced a nationwide march to the front of the National Palace on October 7.
He said the protest will reiterate the demand by the communities and groups that defend Loma Miranda. "We're calling on all religious groups to join un on October 7 at seven in the morning to the bearing of the cross from the entrance to Loma Miranda, along the Duarte Highway until we reach the National Palace."
Ramos said the protesters will bear wood crosses, wear green scarves and crucifixes, carry Bibles and other symbols to identify the Catholic Church in the struggle to preserve Loma Miranda, without mining.
The prelate added that priests will read a biblical passage in each of the14 stops before arriving at the National Palace.
President Danilo Medina recently vetoed a bill declaring Loma Miranda National Park, passed by Congress amid pressure from proponents of the protected area.