President Danilo Medina to speak at the UN today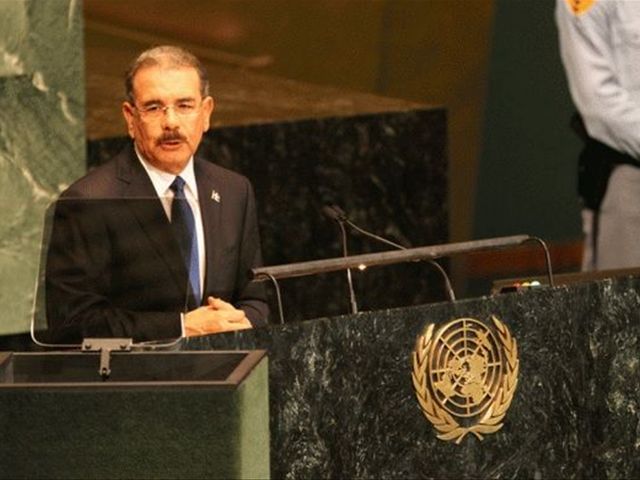 New York.- President Danilo Medina's speech to the 69th UN General Assembly will be broadcast live this afternoon by different channels and web portals.
According to the official Communications Agency (DICOM), the president's speech could happen anytime after 3 and 15 pm. In today's session Medina will address the topic "Compliance and implementation with a transformed post 2015 development agenda."
The report says that Dominicans will have the chance to watch Medina's speech live through the Presidency website www.presidencia.gob.do as well as through other media including TV channels, digital newspapers and government portals.