Priests heading walk to the Palace demand National Park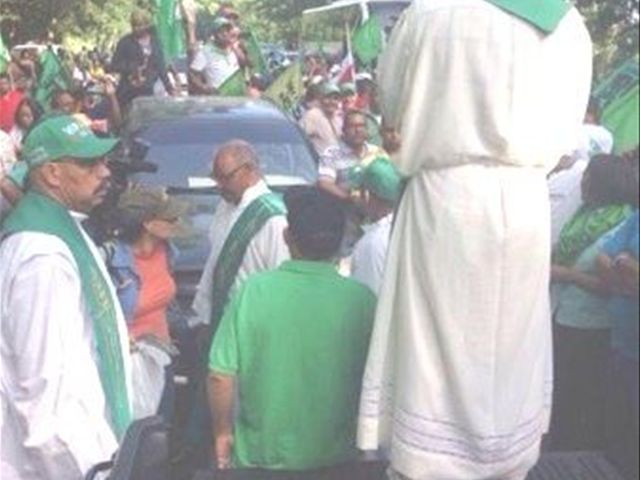 San Francisco DM, Dominican Republic. -The religious group Herder Camara and grassroots organizations began a 100-kilometer walk to the National Palace in Santo Domingo shortly after 8am Tuesday to demand the creation of Loma Miranda National Park.
Catholic priests Rogelio Cruz, Ramón Nuñez (Niño) and Rafael Columna said their via-crucis aims to raise awareness on the need to preserve Loma Miranda.
The walk began at the San Francisco exit on the Duarte highway and is scheduled to conclude at the National Palace, guarded by dozens of police equipped with tear gas canisters.
Local National Police commander Olivence Minaya ordered the agents to protect the protesters' lives, and includes community leaders and people from several cities of the northern Cibao region.