Indictment deals blow to the ruling party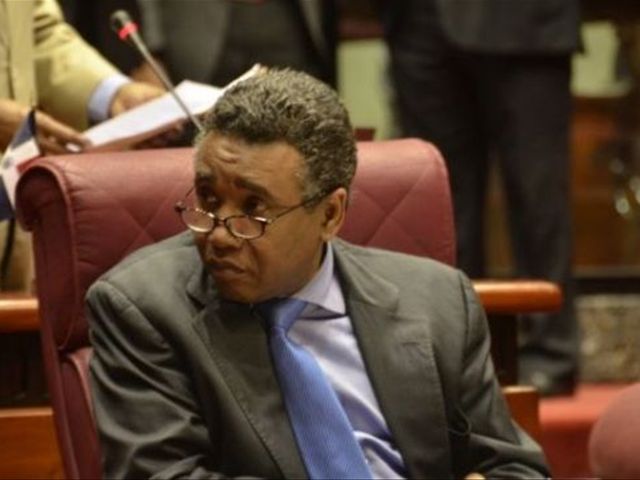 Santo Domingo.- The Justice Ministry on Wednesday asked the Supreme Court for pretrial detention against senator Felix Bautista, indicted on charges of embezzlement.
The measure is the latest salvo in a confrontation within Dominican Republic's ruling PLD party, pitting the popular Justice minister Francisco Dominguez against former president Leonel Fernandez, considered Bautista's mentor
Meanwhile the lawmaker pleaded not guilty last night and announced that he'll waive his parliamentary immunity to face the charges filed by Dominguez.
"Who's interested in going to court to prove my innocence is me, because the accusation is false, malicious, wicked. But he knows that his accusation was because we proved it in the Senate," the senator from San Juan de la Maguana said, interviewed on Telenoticias, Channel 11.
He said decision was a reaction to alleged evidence of political activism and campaigning by Dominguez, accused of violating the constitution, and the Justice Ministry and Public Career laws. "He who accuses me is not an Attorney General of the Republic, he's a political candidate, which is very serious and even betrays the trust placed in him by president Danilo Medina."
The Prosecutor had earlier requested the appointment of a Special Instruction Judge to rule on the request for hearing pretrial detention against Bautista's alleged associates Soraida Abreu Martínez, José Hernández, Bolivar Ventura, Carlos Ozoria Martinez, Gricel Soler and Buenaventura Breton Medina.
Bautista is accused of violating the Constitution, several articles of the Penal Code on forgery, breach of trust false financial statements and embezzlement.