Just 2,449 foreigners' offspring make registry deadline(Update)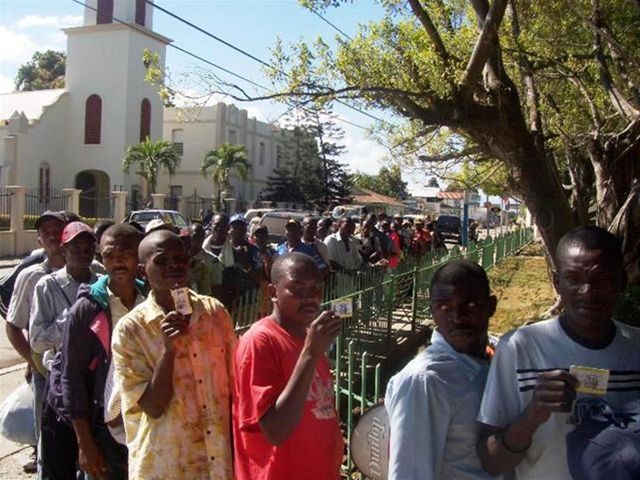 Santo Domingo.- Although as of Friday just 2,449 persons born in the country, offspring of foreigners in irregular immigration status have registered in the Civil Registry as Law 169-14 stipulates, the deadline to do so expires today.
It was learned that for those cases, the Interior and Police Ministry on Monday sent the first group of records to the Central Electoral Board, and sets no objection to register the person's birth and be granted status.
Moreover, Interior and Police had registered until last Friday the biometric data of 88,042 foreigners who've signed up for the National Regularization Plan, whose records are being vetted to grant immigrant status.
On the next-to-last day of the Law's 3-month deadline, a throng of mostly Haitian foreigners, were due, at one point packed Santiago's government building, seeking to regularize their immigration status or to complete the process for those born in the country before 2007 but have yet to be entered into the registry.
Although the deadline was last Tuesday, president Danilo Medina sent a bill to Congress to extend the deadline 90 days to enroll the offspring of undocumented aliens who hadn't been entered in the civil register.