Dominican's case sparks NYC ordinance to shield immigrants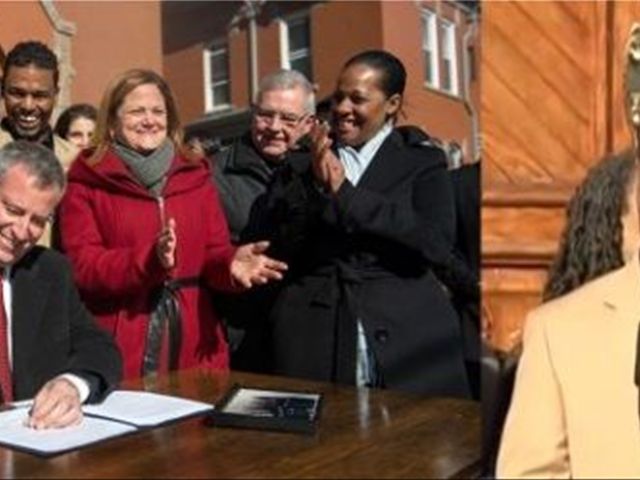 New York.- New York City mayor Bill de Blasio took the case of Dominican Carlos Rodriguez to enact two ordinances limiting the Police actions with the U.S. Immigration and Customs Enforcement (ICE), in relation to its absolute power to hold detainees in the county jail at Rikers Island.
ICE had held Rodriguez for eight months after NY police arrested him for trespassing, which is a misdemeanor.
The building is near Rodriguez's residence and went to visit a friend, but still, the agents arrested him, but the charges were dropped him in Manhattan Criminal Court.
The mayor, who on Friday issued the milestone ordinance, said Rodriguez's case is indicative of ICE's abuse as the Dominican had no criminal record.
"He was not released at the time of his arrest, because the city had a commitment with ICE," said de Blasio. "There was no arrest warrant against him, he did nothing wrong, but he remained in detention."
And although ICE had proceeded Rodriguez for deportation while in custody and before his lawyer could seek his release, he could regularize his status because he's married to a U.S. citizen with whom the Dominicans has a daughter.