Released: List of Dominican Republic officials to watch closely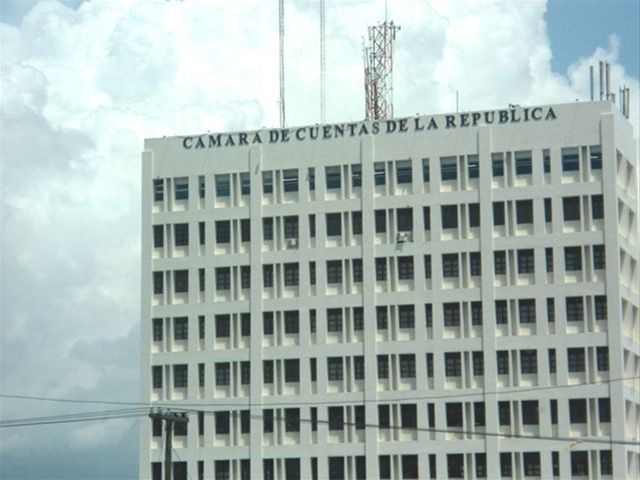 Santo Domingo.- In an unprecedented development in Dominican Republic history, the Justice Ministry on Thursday released the list of the more than 50 officials which the Accounts Chamber says violated law 311-14 on financial statements.
Many senior Police and military officers figure on the list of current and former public servants, whose names were submitted by the watchdog agency to the Justice Ministry.
Accounts Chamber PR director Paul Pimentel Blanco sent the list given to Justice minister Francisco Dominguez, with the following scofflaws and the government agency where their violation occurred.
1-Ramón Emilio Contreras, Social Security
2-Mayobanex Escotto, Port Authority
3-José Hidalgo Díaz, La Vega Aqueduct.
4-Ruth Lockward, ONAPI
5-Agustín Iglesias Melo, Defense Ministry
6-Sigfrido Aramis Pared Pérez, DNI
7-Rafael Alberto Ortega Martínez, National Police
8-Ramón Artiles Santamaría, Ramón de Lara Hospital
9-César Lopez, Presidency Admin. Ministry
10-Araceni Castillo de la Cruz, Civil Aviation
11-César José de los Santos, Tourism Ministry
12-Abelardo Arturo Jiménez Lambertus, Museo del Hombre
13-Maximiliano W. Muñoz Delgado, Defensa Ministry
14-Rubén Dario Paulino Sem, Defense Ministry
15-Ismael Antonio Alvarado Defense, Ministry
16-Pedro Cáceres Chestaro, Defense Ministry
17-Geraldo de los Santos Mora, Defense Ministry
18-Miguel Angel Burgos, Army
19-Emilio Recio Segura, Navy
20-Manuel de Jesús Mañaná, Army
21-Rafael A. Alegría Arias, Air Force
22-Amilcar Fernández, Tourism Police
23-Juan Gerónimo Brown Pérez, AMET Police
24-Napoleón Terrero Feliz, Electoral Police
25-Richard Vásquez Jiménez, Air Force
26-Félix Alburquerque, Port Security
27-Joaquín Augusto Peignand, Port Security
28-Wascar Darío González, Specialized Fuel Corp.
29-Carlos E. Jiménez Miranda, Air Force Hospital
30-Mayra Duval de Mancebo, Armed Forces Hospital
31-Abraham E. Luna Rodríguez, Defense Ministry
32-Idionis Pérez, INFOTEP
33-Joaquín J. Berroa, Social Security
34-Carmen Milagros Almonte, cónsul in U.S.
35-Adriano R. de los Santos Galvá, cónsul in Spain
36-Andrés Boció Fortuna, cónsul in Haití
37-Esteban Antonio Cruz, consul in Haiti
38-Marino Castillo Lacay, Embassy in Brazil
39-Jaime Ma. Antonio Santelises, consul in Venezuela
40-Luis Armando Asunción, superintendente de Bancos
41-Rafael Camilo, Banks Superintendence
42-Radhamés Valenzuela, Agriculture Ministry
43-Claudio Jiménez, MERCADOM
44-Eusebio Guzmán, MERCADOM
45-Bolívar Marte, National Catastre
46-Ramón Rivas, Port Authority
47-Luis P. Rodríguez Ariza, Civil Aviation Board
48-Enrique Ramírez, Energía Comissio
49-María Cleofía Sánchez, Santo Domingo North Park
50-Reinaldo Soriano, Santo Domingo North Park
51-Julio Almonte, Tourism Ministry
52-Franklin Mairení Castillo, Tourism Ministry
53-Rafael Varón Dulúc, Tourism Ministry
54-Carlos Pared, CEI-RD
55-Kenia Lora, Reservas Bank
56-Domingo Dauhajre, Reservas Bank
57-Martín Zapata, Finance Ministry.
58-Nikauly de la Mota, Dominican embassy in México
59-Eduardo Sánchez, Dominicana cónsul in Miami
60-Amaury Ríos ex cónsul in Miami
61-Francisco Coronado N., La Vega Acueduct
62-Grace de Moya, Dominican diplómate at the OEA