US Coast Guard, Dominican military fight crimes on the high seas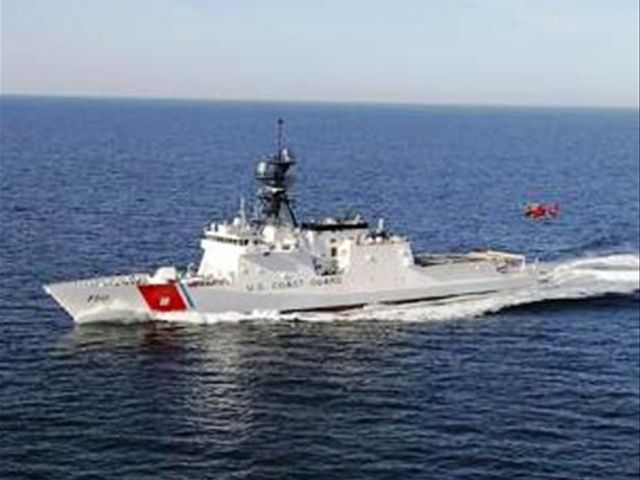 Santo Domingo.- US ambassador James W. Brewster along with Adam B. Morrison, Captain of the US Coast Guard ship Mohawk hosted a reception for 150 people on board the cutter, currently part of a 2-month mission in the Caribbean, including Dominican Republic.
For three days the Mohawk conducted routine logistical exercises in coordination with Dominican counterparts, as part of a two-month mission in the Caribbean, from its base at Key West, Florida.
"The Mohawk has a long tradition of service in the Caribbean: from implementing maneuvers to halt the flow of narcotics that threaten our countries, promoting safe and legal migration, performing search and rescue of crews and fishermen in distress and support humanitarian operations," Brewster said. "We're proud of Mohawk's contributions to regional security and of our cooperation alliance with Dominican Republic on law enforcement."
Mohawk's current deployment supports "Unified resolution" operation against drug trafficking and interdiction of illegal migrants in the Caribbean region.
In a statement, the US Embassy said Unified Resolution complements Operation Caribbean Guardian, a coordinated effort by the US Coast Guard, the Department of Homeland Security and other regional law enforcement agencies to fight maritime smuggling at Puerto Rico, the US Virgin Islands and the Central Caribbean.
Among those attending the reception figured senior military officers headed by Defense minister Maximo W. Delgado Muñoz, diplomats, government officials and business sector representatives.
The Mohawk
Commissioned in 1989, the Mohawk is a 270-foot vessel named after the Algonquin Indian tribe of the Iroquois Nation, who live in the Mohawk Valley of New York State. It's the third US Coast Guard vessel to bear the Mohawk name.
Since launched in March 1991, the Mohawk (WMEC-913) has served the Coast Guard in a wide variety of missions including search and rescue operations, interdiction of illegal trafficking, and implementation of the maritime law, among others.
The Mohawk has been responsible for the interdiction of more than 20 tons of narcotics, thousands of illegal immigrants and was deployed to Haiti to help with relief efforts after the 2010 earthquake.