Nuevo Diario publishes drug trafficker's alleged letter to ex president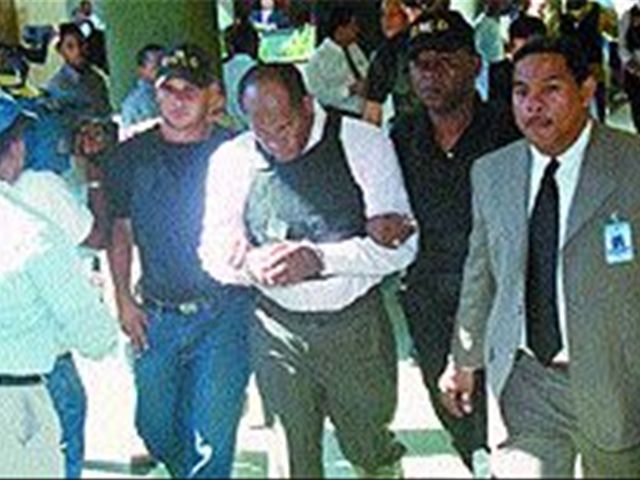 Santo Domingo.- El Nuevo Diario on Tuesday reports that drug trafficking convict Quirino Paulino allegedly sent a letter to former president Leonel Fernandez to demand the return of around RD$200 million loaned for the 2004 run for the presidency.
Journalist Salvador Holguín, quoting a source, said Paulino's letter specifies the channels through with the head of Dominican Republic's ruling PLD party can pay the drug trafficker's debt incurred in 2002.
The journalist said in the letter Paulino reminds Fernandez that the last time he sent him a figure in the millions was on May 17, 2004.
"This letter is to remind you to return the money loaned for you to use in your political campaign (which) starting to give in March 2002, and ending on May 17, 2004, when the last time I sent $10 million pesos with your friend Margarita Gómez, as you might will understand, you and I agreed that this would be an investment loan and any investment should be returned with its capital and profits. I hope the money is returned as soon as possible to pay the attorneys for the work they have done in my legal case," reads the letter quoted by Holguin.
The letter also allegedly reveals Paulino's discontent felt when Fernandez signed his extradition to the United States.
"What most fills me with impotence is that I loaned that money to someone to come to power and that someone signed my extradition, I hope I will be returned as soon as possible so that it does not reach bitter moments for everyone, because all I did was help. I have no fear of losing my life, because since we reach the monther's womb there's a risk of losing it, I fear nothing and no one in this world of treacherous and ungrateful people as all of you were with me," the former Army captain says.
"There were many times when I sent money with (senator) Felix Bautista, (and) Margarita Gomez," the letter says, adding that he recorded and saved every disbursement. "In case I'm forced to divulge them," the letter says.
Paulino also reportedly provided the telephone numbers of a brother and a son, to prevent the information from appearing publicly, "to Fernandez's chagrin."