Medina on top, minority party leader a big surprise: Poll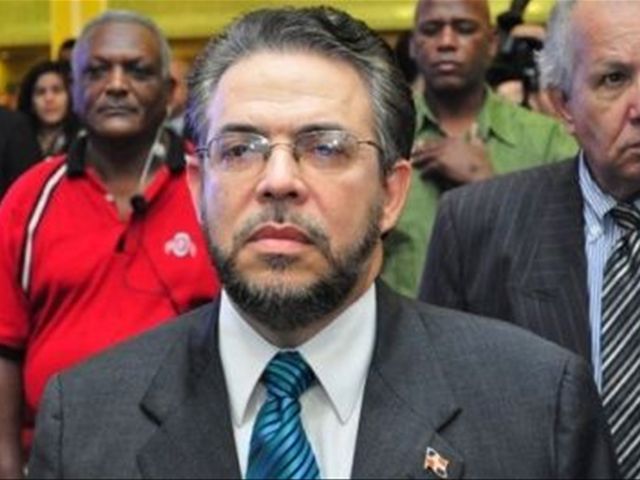 Santo Domingo.- The Hoy-Gallup poll being released by newspaper Hoy starting today Monday presents the electoral scenarios facing president Danilo Medina, former presidents Leonel Fernández and Hipolito Mejia, and apportion hopefuls Miguel Vargas, Luis Abinader and Guillermo Moreno, among others.
The poll done from January 24 to 27 found that for the 2016 elections Fernández would get 39.8% of the votes to Vargas' 4.7%, Mejía's 17.8% and Moreno's 23.8%.
The scenario reveals Moreno's surprisingly remarkable growth since the two previous Gallup and other polls.
Medina would get 70.5% to Vargas' 1.9%, Mejía's 10.7% and Moreno's 10.5%.
A third scenario gives Fernández 39.0% to Vargas' 6.3%, Abinader's 23.9% and Moreno's 18.2%.
In the survey's 4th scenario Medina gets 69.0% to Vargas' 3.1%, to Abinader's 13.4% and Moreno's 8.9%.
Hoy added that Fernandez would have to face a second round, if he were to be the ruling PLD party's presidential candidate, whereas Medina would win in the first balloting in he runs again.