Dominican Republic drug money scandal explodes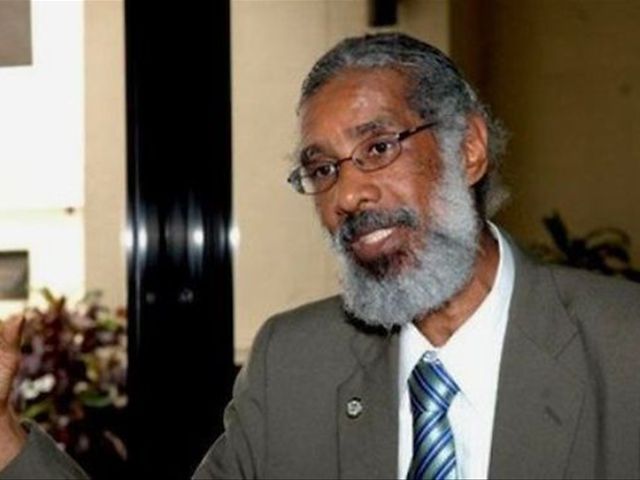 Santo Domingo.- "Attention country, I Juan Hubieres attest that some dammed criminals, just like prominent families have made a lot of money, just like me, with the first transport union in Santiago," said Monday the transport union (Fenatrano) leader in response to allegations by journalist Melton Pineda, that he owes drug trafficking convict more that RD$100.0 million.
In striking revelations on Colorvision Channel 9, Pineda said Hubieres owes more than RD$100 million to Paulino, but Hubieres responded that "I have the right to make money under capitalism."
He called it an atrocious campaign by the media. "If Juan Hubieres owes Quirino Paulino, despite the malice he has done, that would also be despite the god dammed politicians, the corrupt politicians, Paulino helped his community in the South region."
The PLD (ruling party) can gather around their leader (former president Leonel Fernandez), but they are the worst criminals in the country since 1962. Leonel Fernandez is a criminal. In fact, we are resorting to all media. That Juan Hubieres owes Paulino? …What about that active police captain, who has murdered more than 20 in hired killings, he's fugitive in Venezuela, of that band of hired killers, whom have killed two of Fenatrano (his union) members, they take part together with colonels, it's a conspiracy, I will reserve their names."
Hubieres said a Police major named Bautista took part in the attempted murder of Jordy Veras in Santiago, "he is also accused of killing colonel Minaya in Los Alcarrizos. They are more dangerous than the Red Band" (during the presidency of Joaquin Balaguer).
The also deputy again denied deals with Paulino
"The cameras in Congress are shut off when I speak, the politician's lethargic attitudes pave the way for drug traffickers to fill the void."
He showed a picture of suspected hired killer Ney (Erison de los Santos Solis), with PRD president Miguel Vargas, "even after warning him of his possible criminal activities."
He said the politicians protect the hired killers who've murdered members of his union (Fenatrano).
"To those members of the city council of Pedro Brand, any cemetery in this country is too small for those murderers."
He again denied having business dealings with Paulino, but wavered when pressed about possible ties with his union, Fenatrano.
UNEDITED transcript from Colorvision Channel 9
"The only ones who haven't received gifts from Quirino are us. "In the entire south, including the Catholic Church, have obtained money from Quirino."
Let's make clear, Quirino made deals with everybody, but I don't look into every business dealing of the union members."
I warn the authorities, that if someone poisons me, I here have all the calls since June last year. F..k! If they want to kill me, they can do it quickly."
"I say this responsibly, Fenatrano has around 100 routes in the South, which have lots rented from Quirino's mother during more than 10 years. We are negotiating to buy them."
I also say it responsibly; the government gives that hired killer 100 million gallons of subsidized diesel every month."