More twists in case of Haitian hanged in Dominican Republic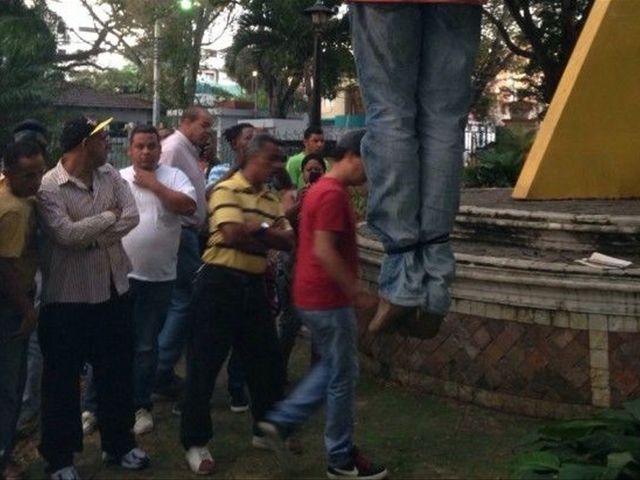 Santiago.- The theft of money which slain Haitian national Jean Claude Harry, 23, charged Annerys Masiel Núñez to move furniture from the house of her sister-in-law's –who also was allegedly murdered- is apparently the motive for his murder by two compatriots who then hanged him at Santiago's Ercilia Pepin park, Elcaribe.com.do reports.
The two Haitians, who are being held, had allegedly confessed, outlet elcaribe.com.do reports. "There's talk that RD$2,000 were stolen from the victim."
Harry reportedly helped transport the stolen items from the apartment of senior citizen Altagracia Diaz Ventura, to Núñez's apartment.
Elcaribe.com.do say Hurry's companions killed him to avert his revealing where the furniture ended up or Diaz's murder.
The National Police said it will reveal more details of the investigation in the next few hours, after their report rendered in a meeting Monday afternoon with police chief Manuel Castro.
Denial
National Police spokesman Jacobo Mateo Moquete denied that the authorities released any further information on the case.