More Santiago sectors protest against threats to sovereignty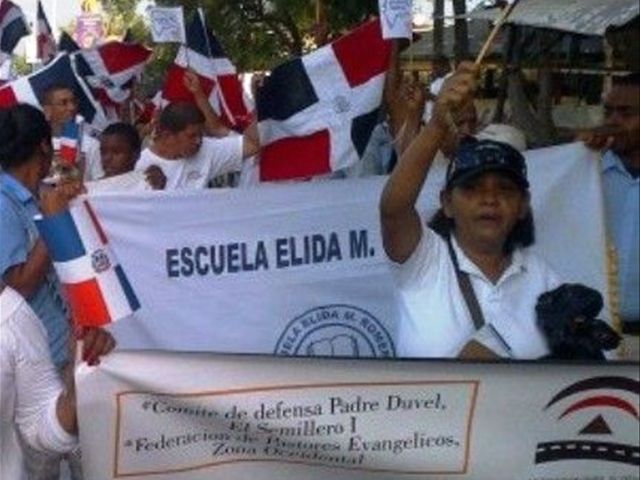 Santiago.- Residents of the sector Cienfuegos on Wednesday marched for peace, Dominicanism, national sovereignty and defense of the national symbols.
Representatives from the Catholic and Evangelical churches supported the march organized by the Cienfuegos Community Development Association.
The marchers set off from San Lorenzo Park, continued along Tambourine Av., to conclude with a mass officiated by the priest Domingo Collado.
Association president Radhames Gomez slammed those who would threaten Dominican sovereignty and the alleged plan to merge the country with Haiti.
Residents from the sectors Bermudez and La Herradura joined the protest, just one week after a similar demonstration in the sprawling barrio of San Jose y La Mina.