Dominican agents, US Coast Guard nab drug near desert isle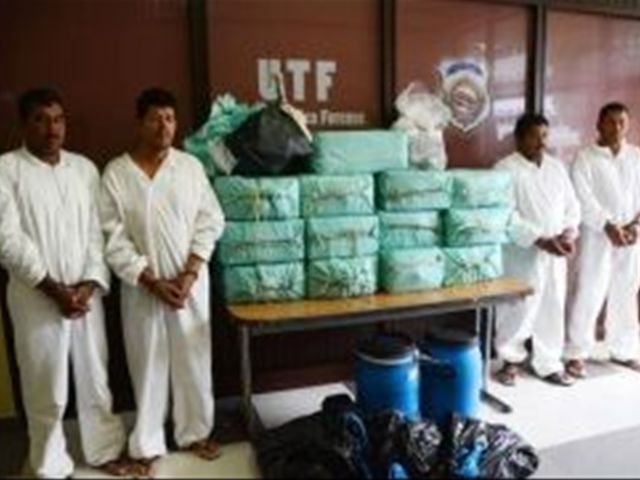 Santo Domingo.- The National Drugs Control Agency (DNCD), Dominican military and the US Coast Guard on Tuesday seized 14 bales of cocaine in international waters, and intercept a boat with four Colombians who allegedly brought the drug from South America.
The operation near the uninhabited Beata Island south of Pedernales (southwest) participated Dominican Air Force Super Tucano aircraft, two Dominican Navy speedboats and a Coast Guard ship led to the confiscation of 350 bricks of the drug, which was taken to the United States together with the detainees.
DNCD spokesman Dario Medrano said the operation forms part of the agency's strategy"to attack drug trafficking beyond our borders."
He said the detainees are Colombian nationals Daniel Luque Olaya, 42; Yamid Gutiérrez Vanegas, 38; Erwin Jacey Benier Ipuana, 42, and Oscar Jimenez Hoyos, 57.
Medrano said the suspects and the drug were taken to DNCD headquarters for registry, then escorted to San Isidro Airbase where US DEA agents escorted them to the US for prosecution.