US agents seize heroin on Santo Domingo-San Juan ferry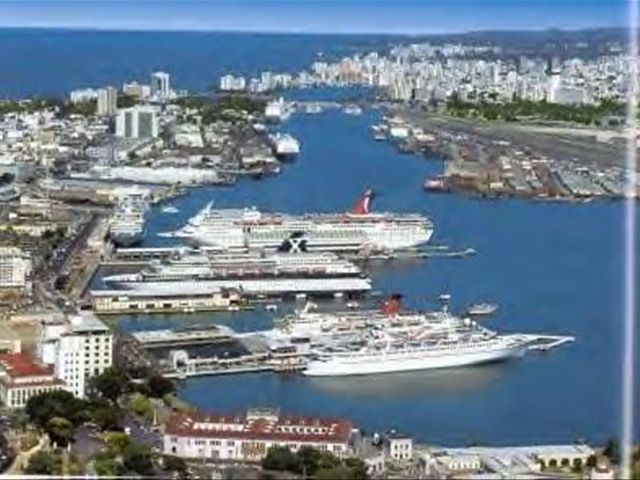 San Juan, Puerto Rico.- Office of Field Operations (OFO) CBP officers seized Monday 1.7 pounds of heroin concealed in parts of a van type vehicle. The vehicle, arriving from the Dominican Republic on the M/V Caribbean Fantasy Ferry, was driven by a citizen of the Dominican Republic and Legal Permanent Resident of the United States.
The estimated value of the seized contraband is over US$46,000.
CBP Field Operations officers conducting inspection of vehicles arriving on board the ferry at the Panamerican Dock, San Juan Seaport, selected the van for a more intrusive inspection. Careful examination of vehicle parts revealed two small block shape packages hidden inside. A test of the substance in the packages was positive to the properties of heroin.
Domingo Concepcion, 52, the driver of the vehicle, was arrested and turned over to U.S. Immigration and Customs Enforcement's (ICE) Homeland Security Investigations (HSI) special agents. They assumed custody of the seized contraband and of Mr. Concepcion for further investigation.
"San Juan Office of Field Operations has a responsibility to ensure that criminal organizations do not use lawful travel as a means to conceal and move narcotics," said Juan Hurtado, Area Port Director for Puerto Rico. "Our officers remain vigilant to detect and prevent any attempts to circumvent the security measures that are in place."
CBP uses sophisticated methods to identify and target potentially high-risk passengers and cargo, including advanced electronic information about every passenger and cargo shipment entering into the U.S. before their arrival, canine inspections and non-intrusive devices.
"CBP Office of Field Operations' dual mission is to facilitate travel in the United States while we secure our borders, our people and our visitors from those that would do us harm like terrorists and terrorist weapons, criminals, and contraband," CBP said.