Dominican town 'ringed by water but dying of thirst'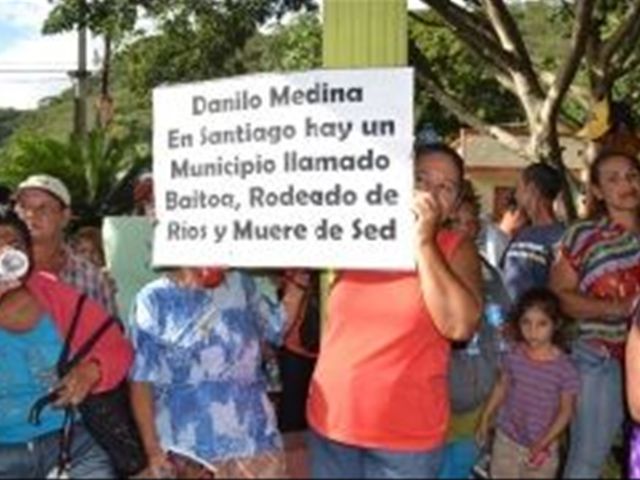 Santiago.- Residents of the highland town of Baitoa (central) on Thursday awoke to a 24-hour shutdown s to demand the construction of a cemetery and an aqueduct for their community that is ringed by rivers, creeks and three dams.
On Monday the protesters had warned authorities that they would carry out their threat of a shutdown unless the government responded to their demands.
The protest that began 6am will conclude at the same time Friday, according to the several community groups quoted by elcaribe.com.do.
As a result of their third protest to demand an aqueduct, the roads to the sectors La Lima, La Jagua, Lopez San José Adentro, Afuera, Castillo Arriba and Los Ciruelos were blocked with trash and branches.
The Yaque North river and the dams at Tavera, Bao and Lopez-Angostura surround Baitoa.