President Medina makes surprise visit to community in San Cristobal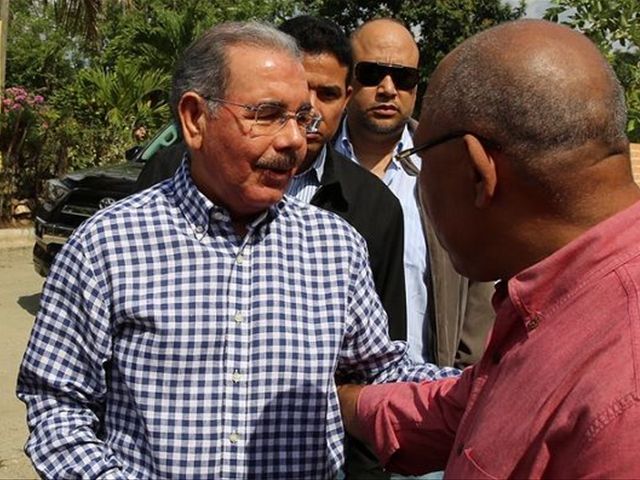 Santo Domingo.– President Danilo Medina said on Sunday during a surprise visit to the Hato Damas community, in San Cristobal province, that he can not work to make someone rich.
"I want the communities to progress together," said the head of State during a meeting with community representatives.
According to a press report published by the Presidency's Office, Medina reiterated his commitment to partnership projects and said "we support them, but collectively."
The President noted that projects should be properly analyzed before receiving financial support from the government.
"That must be looked after. It is the feasibility that determines if the project has a future," Medina told them and pointed out that it is necessary that producers have titles that can be used as collateral for credit.