Haiti doesn't guarantee Dominican truckers' safety: Defense chief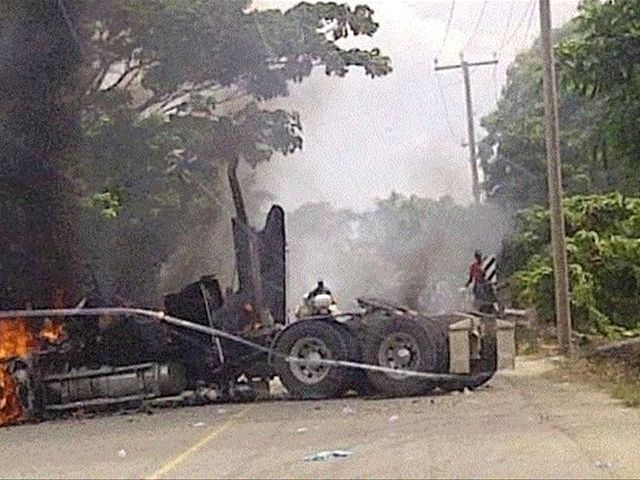 Santo Domingo.- Defense minister Maximo W. Muñoz on Wednesday criticized Haiti's government for in his view Port-au-Prince's failure to uphold the agreement to provide security to Dominican truckers who haul freight into that nation.
He said the opposite occurs in the Dominican part of the island where its authorities provide security to truckers from Haiti. "There was an agreement with Haiti authorities to protect transport. They've failed on that part."
The most recent incident occurred in Ouanaminthe, Monday when Haitian vandals assaulted four Dominican tractor trailers and stole all merchandise. A UN peacekeeper was killed in the incident, which occurred amid violent protests staged in that town.
The defense minister reiterated that to prevent incidents more troops have been deployed since January to bolster security along the Dominican-Haiti border.