Medina gets UN Roadmap to end violence against children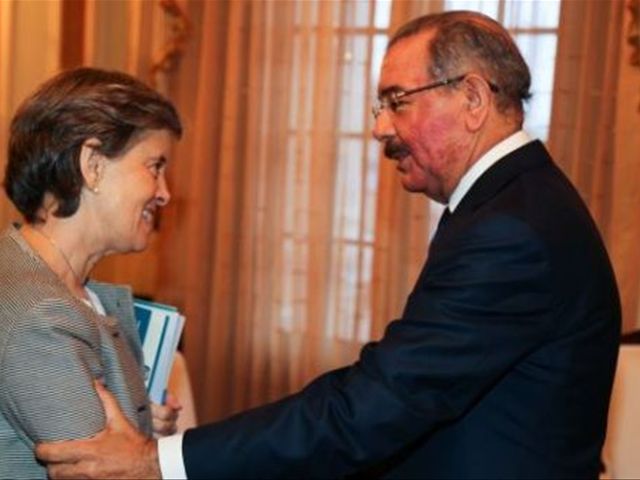 Santo Domingo.- President Danilo Medina met with UN special representative on violence against children Marta Santos in the National Palace on Friday to explain the 2015-2018 Roadmap, a strategy to prevent and eradicate violence against children in Dominican Republic.
National Council for Children (CONANI) Kirsys Fernandez said the document was officially presented at the Foreign Ministry yesterday and to the president today. "Mrs. Marta Santos and the president spoke of the importance of this initiative for children."
"We've received great support from the United Nations. We're the only country in the region with this important document, which is a commitment as a nation with all international agreements to which Dominican Republic has provided a response," Fernandez said.
Santos was accompanied by, UN system resident coordinator in the country Lorenzo Jimenez de Luis and UNICEF representative María Jesús Conde.