American Airlines celebrates Miami International Airport Improvements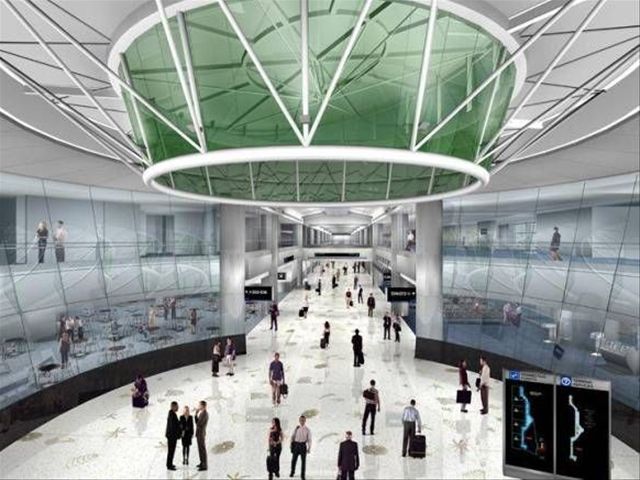 MIAMI.- American Airlines Chief Operating Officer Robert Isom, Deputy Secretary of the Department of Homeland Security (DHS) Alejandro Mayorkas, Airports Council International North America President and CEO Kevin Burke and Miami International Airport (MIA) Director Emilio Gonzalez gathered at MIA May 8 to celebrate the success of the numerous initiatives instituted this past year to expedite the Customs and Border Protection (CBP) process for international arriving passengers at the airport.
"We are pleased that through our partnership with DHS, CBP and MIA, we have been able to improve the travel experience for our customers and help Miami retain its position as one of our nation's premier international gateways," said Isom. "We thank Deputy Secretary Mayorkas for his support and involvement, which have been critical to the success of expediting the CBP process."
In the first quarter of 2015, the number of American's international passengers who missed their connecting flights due to lengthy wait times at Customs was reduced by almost 30 percent compared to the same time last year. Additionally, since last August, CBP can tout six months where both average and maximum wait times decreased. These improvements are the result of the following programs implemented to help expedite the international arrivals process:
* American became the first carrier to offer its pilots and flight attendants complimentary membership in the Global Entry program; in turn reducing the number of people needing to go through the inspection process upon arrival;
* CBP rolled out the Mobile Passport Control App allowing passengers to electronically submit their travel information in advance, thus reducing passenger wait times on arrival. In just two months, nearly 15,000 have downloaded the app;
* CBP and MIA created additional exits in the international baggage area, helping to speed the flow of passengers;
* MIA and American hired additional staff both in passport control and baggage clearance to better manage the CBP baggage exit;
* American and MIA's program to supplement CBP's overtime budget during peak hours has helped reduce wait times;
* CBP dedicated more officers to Miami to more quickly process customers.
American operates more than 340 daily flights to 126 destinations at MIA, including new service to Frankfurt that begins May 14.