Philip Morris's kudos for Dominican tobacco growers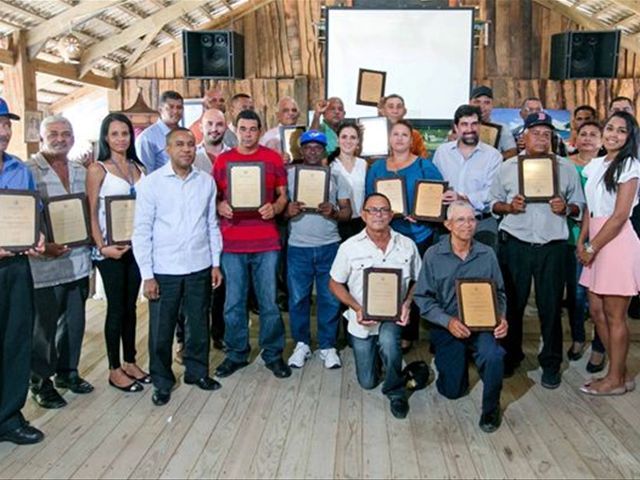 Montecristi, DR.- Philip Morris Dominicana (PMDO) recognized 19 members of the "Agronomist Juan Taveras" Tobacco Burley Producers Association for their career in the harvest of tobacco for cigarettes.
"You are part of us," said Philip Morris Dominicana managing director Liliana Cabeza during the activity held at the Restaurant Mongastor in Montecristi.
"It's an honor for Philip Morris Dominicana to reward the hands of those responsible for maintaining blond tobacco crops that allows our company to produce domestic cigarettes in the Dominican Republic every day and are also exported to over 25 countries Caribbean.