Police arrest agents, officials on theft of 370,000 euros (Update)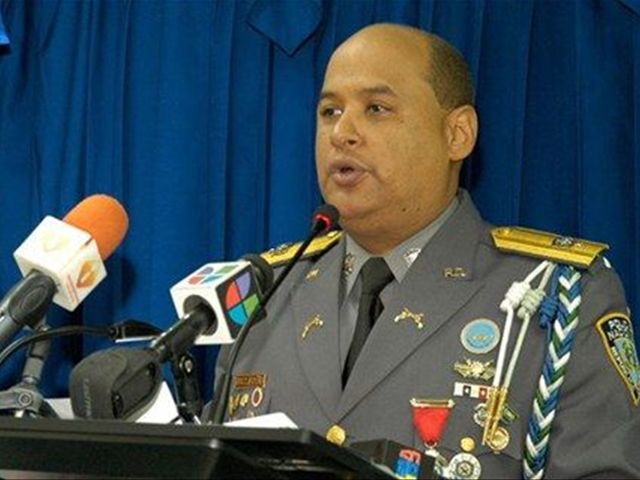 Santo Domingo.- The PoliceCouncil on Wednesday recommended to the Executive Branch the forced retirementand cancellation of nine police officers, including a colonel for the allegedtheft of 370,000 euros at Las Americas International brought by a woman fromEurope to the country.
In a statement, thepolice it has recommended the forced retirement of colonel Tomas Hernandez Cleto,lieutenants Juan David Rodriguez and Evin Lima Alcantara; Cristian Gomez Feiz,Juan Carlos Castillo Diaz and captain Pedro Cleto Rosario.
It said itrecommended the firing of 2nd lieutenant Juan Manuel Roman Mercado,Federico Armando Aybar Fortuna and sergeant Luis Manuel Zapata Luciano.
The Police said the night of May 26 thecameras recorded the interception by several police officers on a pickup of Peña´sSUV on the Las Americas highway.
FILE.- TheNational Police on Wednesday announced the arrest of nine officers and senorofficers on the alleged theft of 800,000 euros from a woman identified as Maria Peña.
National Police spokesman Maximo Baez Aybar said the nine members have been interrogated by Police InternalAffairs, and are "now under the control of the justice Ministry.
"The action of the officialswas observed in a system of security cameras, the images corroborate the theft,"Baez said on Colorvision Channel 9.
He said he didn't specifythe whereabouts of the money because "it´s part of an ongoing investigation."