13 provinces on alert for Erika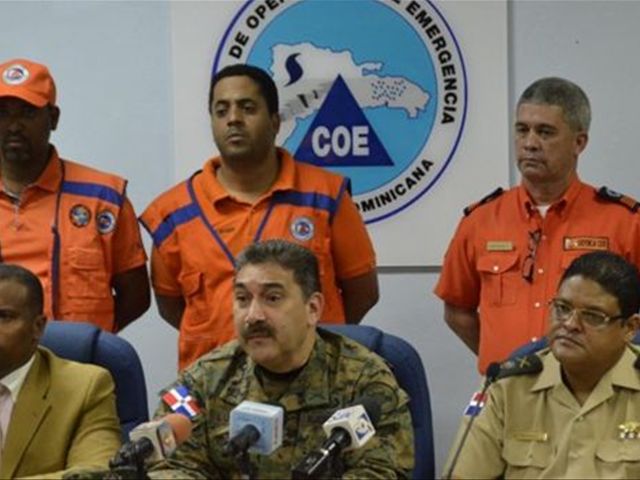 SantoDomingo.- The Emergency Operations Center (COE) has extended its alert to 13provinces, nine yellow and four green, as tropical storm Erika approaches theDominican Republic. The storm's effects will begin to be felt on Thursdayafternoon, say forecasters.
As thestorm has picked up strength over the past few hours and is moving at a speedof 85 kph, a storm alert has been issued covering the area from Cabo Engaño inthe east to Bahía de Manzanillo in the northwest and from Cabo Engaño to SaonaIsland in the southeast.
Theprovinces that will be affected by rainfall and have been placed on yellowalert are La Altagracia, Hato Mayor, El Seibo, Samaná, María Trinidad Sánchez,Monte Cristi, Puerto Plata, Espaillat, La Romana, San Pedro de Macorís, SantoDomingo, San Cristóbal and Monte Plata.
According toweather forecaster Francisco Holguín, Erika will bring 70 and 150 mm ofrainfall, mainly in the east and northeast.
At a pressconference, the emergency organizations and the National Meteorological Office(Onamet) instructed boat owners to keep their vessels in port. Another measureis a ban on using beaches and practicing water sports on the Atlantic coast, aswell as in inland bathing spots and rivers.
The alertalso applies to people living in areas near gullies, rivers and streams.