Canada trains Dominican agents on port security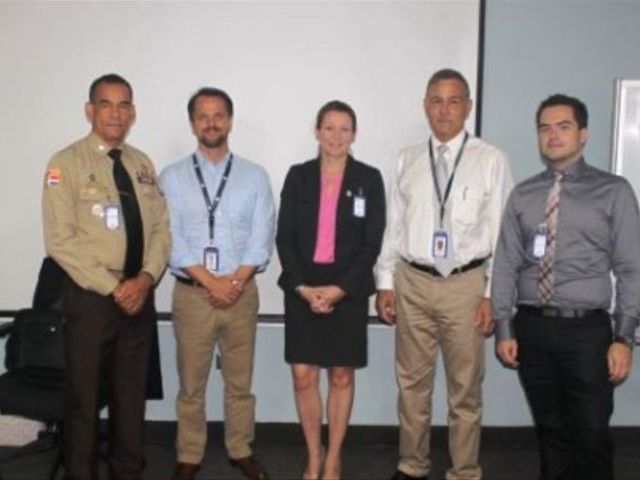 Santo Domingo. – Canada´sBorder Security Agency (CBSA) inaugurated specialized training courses taughtby its officials for members of Dominican Republic´s various law enforcementagencies, in a ceremony held at Caucedo Port on Monday.
The Port SecurityCorp (CESEP), the National Drugs Control Agency (DNCD) and Customs (DGA) coordinatethe training aimed at improving Dominican Republic´s capability to interceptsuspicious and illegal transport activities at sea.
The CBSA said itoffers specialized training and inspections for maritime container ports withparticipants on intelligence analysis, traffickers´ methods and places ofconcealment, and to conduct interviews and analysis of suspicious individuals. "Increasedcooperation with Dominican Republic sea port authorities help ensure security andimprove the ability to detect and intercept potential security threats as soonas possible."
Canadian Embassy CBSAInternational Program Liaison Officer Maxime Brodeur and CBSA Senior Adviser SamanthaHanes headed the ceremony, together with local officials.