Dozens of dump trucks protest on Duarte highway; no demands yet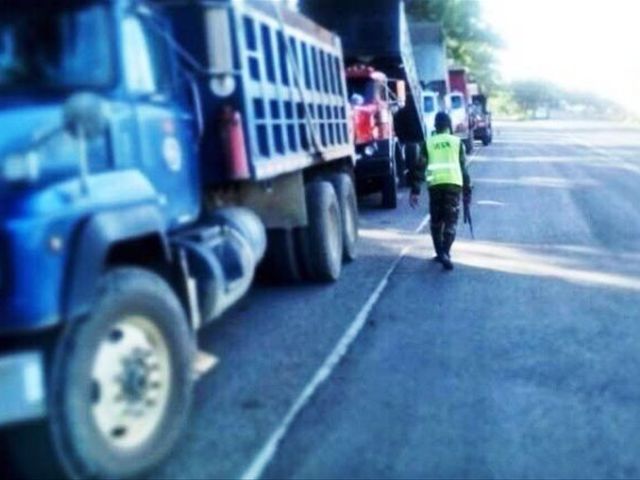 Dozens of dump trucksprotest on Duarte highway; no demands yet
Bonao, DominicanRepublic.- Around 35 trucks are staging a protest 83 kilometers north of thecapital on the Duarte highway since early Tuesday, confirmed by the PublicWorks Ministry Military and Police Commission.
The reason behind theprotest is unknown thus far, whilc Public Works said its agents as well as ofthe National Police have already been deployed.
"It´s a peacefuldemonstration of some 35 dump type trucks," Public Works said on Instagram.
More info as available…