Prosecution wants jail for senator in US$100.0M graft case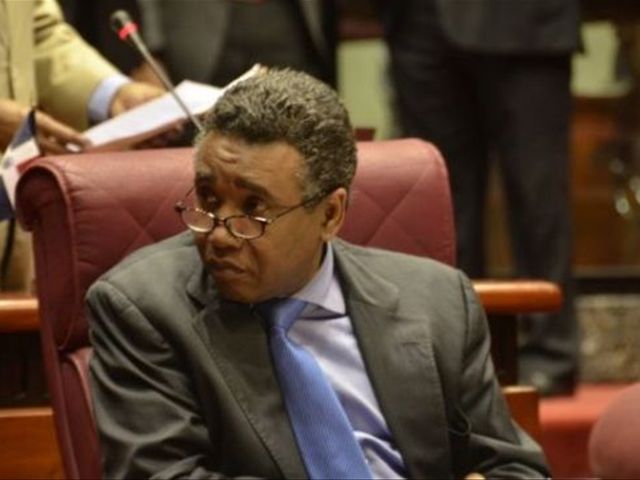 Santo Domingo.- TheJustice Ministry on Tuesday concluded its opening arguments in the appeal ofthe ruling acquitting senator Felix Bautista and six codefendants, charged withmoney laundering and embezzling reportedly as much as US$100.0 million.
A motion by the Anticorruption(Pepca) prosecutor managed to overturn the ruling by Supreme Court justice AlejandroMoscoso, which led to a new trial against the ccused.
Pepca prosecutors requestedpretrial incarceration against the defendants, claiming it´s the only way to ensurethe presence of Bautista, Jose Elias Hernandez Garcia, Bolivar Antonio VenturaRodriguez, Carlos Manuel Osoria Martinez, Grisel Araceli Soler Pimentel,Soraida Abreu Martinez and Bienvenido Apolinar Breton Medina in the nexthearing.
They also asked thecourt to freeze the defendants´ bank accounts as well liens to prevent to thetransfer or sale of their real property.
Once the prosecutorsconcluded their opening statements, Bautista´s lawyers began their defense.