Dominican film takes top prize in Trinidad & Tobago fest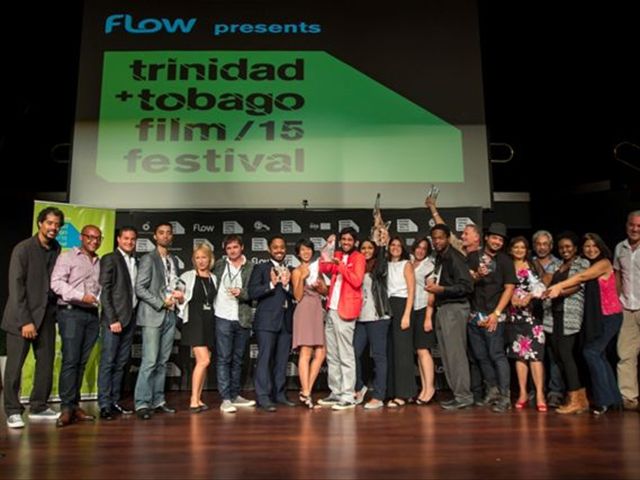 Trinidad & Tobago.- Sand Dollars, thetender story of an elderly French woman in a relationship with a much youngerwoman from the Dominican Republic, won the Best Fiction Feature prize lastevening at the awards ceremony for the 2015 trinidad+tobago film festival(ttff/15).
Directed by IsraelCárdenas and Laura Amelia Guzmán, the film beat three other films in theofficial competition to nab the coveted prize.
The Best DocumentaryFeature went to Aleksandra Maciuszek's Casa Blanca, the moving tale of anelderly woman and her middle-aged son who has Down syndrome, as they navigatedaily life in Havana.
Casa Blanca alsoreceived a special mention for artistic merit by the Amnesty InternationalHuman Rights Prize jury.
In the Trinidad andTobago film categories, Sean Hodgkinson's Trafficked, about three friends onholiday who become drug mules, walked away with the Best Fiction Feature prize,while Kim Johnson's Re-percussions: An African Odyssey, about attempts topropagate T&T's national instrument in Nigeria, won Best DocumentaryFeature.
The prize for bestproject at the first ever Caribbean Film Mart went to Kidnapping Inc of Haiti,by Gaethan Chancy, Bruno Mourral and Raoul Peck.
Awards:
Best Fiction Feature:Sand Dollars, Israel Cárdenas and Laura Amelia Guzmán, DominicanRepublic/Mexico/Argentina
Best Documentary Feature: Casa Blanca, AleksandraMaciuszek, Cuba/Mexico/Poland
Best Short Film,Narrative: Mommy Water, Julien Silloray, Guadeloupe
Best Short Film,Documentary: Papa Machete, Jonathan David Kane, Haiti/USA/Barbados
Best Trinidad andTobago Fiction Feature: Trafficked, Sean Hodgkinson
Best Trinidad andTobago Documentary Feature: Re-percussions: An African Odyssey, Kim Johnson
Best Trinidad andTobago Short Film, Fiction: Fade to Black, Christopher Guinness
Best Trinidad andTobago Short Film, Documentary: Riding Bull Cart, Rhonda Chan Soo
People's ChoiceAward, Best Narrative Feature: Sally's Way, Joanne Johnson, T&T
People's ChoiceAward, Best Documentary Feature: Vanishing Sail, Alexis Andrews, Antigua
People's ChoiceAward, Best Short Film: City on the Hill, Patricia Mohammed and MichaelMooleedhar, T&T
Amnesty InternationalHuman Rights Prize: My Father's Land, Miquel Galofré and Tyler Johnston,Bahamas/Haiti/Trinidad and Tobago
Amnesty InternationalHuman Rights Prize, Special Mention for Artistic Merit: Casa Blanca, AleksandraMaciuszek, Cuba/Mexico/Poland
RBC: FocusFilmmakers' Immersion Pitch Prize: Kojo McPherson, Guyana
Caribbean Film MartBest Project Award: Kidnapping Inc, Gaethan Chancy, Bruno Mourral, Raoul Peck
Best EmergingTrinidad and Tobago Filmmaker: Michael Rochford
BPTT Youth Jury Prizefor Best Film: Girlhood, Céline Sciamma, France
BPTT Youth Jury PrizeHonourable Mention: Güeros, Alonzo Ruizpalacios, Mexico
BPTT Youth Jury Prizefor Best Film, Special Mention for Cinematography: The Greatest House in theWorld, Ana V. Bojórquez and Lucía Carreras, Guatemala/Mexico