Hilton Worldwide portfolio in LatAm and the Caribbean to surpass 100 properties this year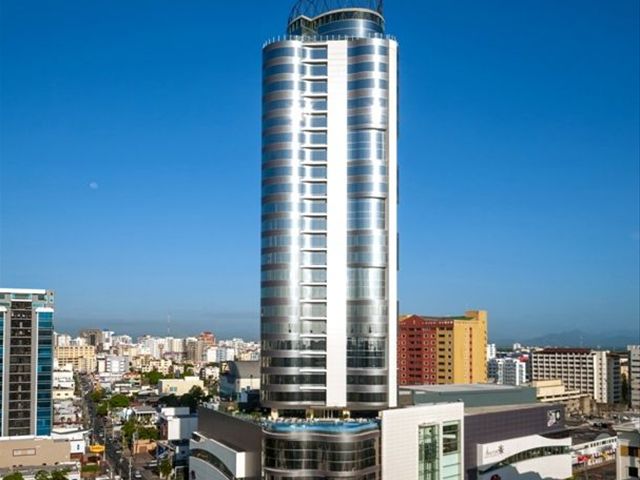 Mclean, Va. – HiltonWorldwide (NYSE: HLT) announces plans to reach a milestone 100 hotels in LatinAmerica and the Caribbean this year, with an accelerated 60 percent growth inthe portfolio expected through 2017. Themomentum in the region's expansion is underscored by nearly 20 new hotelsopened in 2015 to date, a consistently robust development pipeline of more than60 hotels and the introduction of the company's industry-leading brands to newdestinations throughout Latin America and the Caribbean.
"Hilton Worldwidecontinues to lead the industry as one of the fastest growing hospitalitycompanies with the largest rooms pipeline. The Latin America and Caribbean region is a key contributor to thissuccess and we are steadfast in our efforts to ensure this growth continues,"said Ted Middleton, senior vice president, development, Latin America, HiltonWorldwide.
Recent Openings
As of Q2 2015, HiltonWorldwide has approximately 20,000 rooms at more than 90 hotels and resortsopen and welcoming guests throughout Latin America and the Caribbean, includingthe recent notable openings of the 298-room Hilton Barra Rio de Janeiro;Anselmo Buenos Aires – the first Curio – A Collection by Hilton hotel in LatinAmerica; Hilton Garden Inn Guatemala City – the first Hilton Worldwide hotel inthe country; and the 355-room Hilton Aruba Caribbean Resort & Casino.
During 2015 to date,the company has added nearly 20 hotels and approximately 3,000 rooms to theLatin America and Caribbean portfolio including:
Latin America
Argentina: AnselmoBuenos Aires, Curio – A Collection by Hilton
Brazil: Hilton BarraRio de Janeiro
Chile: DoubleTree byHilton Santiago Vitacura and Hampton by Hilton Rancagua
Colombia: threeHampton by Hilton hotels in Bogota, Yopal and Valledupar
Costa Rica: Hilton Garden Inn San Jose La Sabana
Guatemala: HiltonGarden Inn Guatemala City
Mexico: Hilton SanLuis Potosi; Hilton Garden Inn Monterrey Airport; Hampton Inn by Hilton Merida;Hampton Inn by Hilton Zacatecas; and Hampton Inn & Suites by HiltonAguascalientes
Caribbean
Aruba: Hilton ArubaCaribbean Resort & Casino
The Bahamas: Hiltonat Resorts World Bimini
Jamaica: JewelParadise Cove Resort & Spa Runaway Bay and Jewel Dunn's River Beach Resort& Spa, Ocho Rios – both Curio – A Collection by Hilton
An additional 10hotels and more than 1,200 rooms are expected to open by the end of this yearincluding Hilton Garden Inn Cusco, Peru; Hampton by Hilton Santa Cruz, Bolivia- marking Hilton Worldwide's first hotel in Bolivia; DoubleTree by HiltonCalama and Hilton Garden Inn Iquique in Chile; DoubleTree by Hilton in Bogota,Colombia; four Hampton Inn by Hilton hotels in Mexico; and Hilton Garden InnMontevideo, Uruguay.
"There istremendous potential for portfolio growth in Latin America and the Caribbean,and our development team is exceptional in partnering with owners and properlyidentifying the right brand for the market and development opportunity,"said Tom Potter, senior vice president, operations, Latin America and theCaribbean, Hilton Worldwide.