Seaweed cleanup not our job: Environment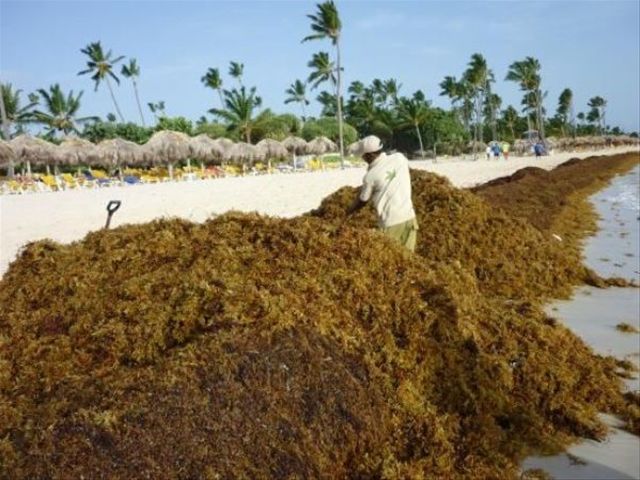 Santo Domingo.- Environmentminister Bautista Rojas on Tuesday said he´ll ask the Tourism Ministry to assignmore crews to control the spread of seaweed in several coasts, whose beaches heaffirms have been severally impacted.
He announced aprotocol to deal with the seaweed phenomenon affecting the shores during the lastfive months, and said it occurs every three years, resulting from changing currents."The presence of seaweed is a natural thing that occurs around 2,000 kilometersfrom Dominican coasts."
The piling seaweedmostly affects the beaches at Pedernales, Cabo Rojo, Barahona, San Pedro de Macoris,La Romana, Guayacanes, and Juan Dolio, and to a lesser degree in Punta Cana andBavaro.
Bautista said thecleanup of beaches isn't Environment´s task, and instead the city councils ofeach municipal district.
"We cannotparalyze the presence of seaweed, but we can dedicate ourselves to clean up thebeaches," he said, adding that the protocol establishes the gathering, transportand final disposition of the seaweed.